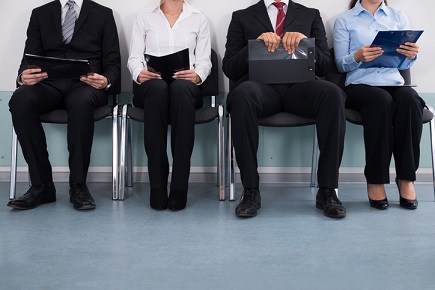 How well are schools really preparing their students for the future world and workforce?
In Australia, 90% of future jobs will involve digital literacy, yet 35% of 15-year-olds are not digitally literate or proficient in technology.
These findings, from the Foundation for Young Australians report: 'How Young People Are Faring, suggest that schools need to engage more students in Science, Technology, Engineering and Maths (STEM) education.
This is further highlighted by The New Work Smarts report, which reveals that in 2030, workers will spend 77% more time using science and math skills, and 41% more time using critical thinking and judgment.
Worryingly for schools, many students lack the career management skills required to set themselves up the jobs that will be most in demand by the time they leave school. So how can schools respond?
The most recent Longitudinal Survey of Australian Youth (LSAY) by FYA revealed the top four factors that can accelerate the transition from full-time education to full-time work.
They are: enterprise skills; being able to undertake relevant paid work experience; finding paid employment in a sector which is growing; and an optimistic mindset.
On average the transition from full-time education to full-time work took the young people in LSAY 2.6 years, but according to the FYA's research, the following skills and work experience can speed up this process significantly.
Building enterprise skills in education (17 months faster)
5,000 hours relevant paid employment (12 months faster)
Paid employment in a future-focused cluster (5 months faster)
An optimistic mindset (2 months faster)
The jobs in demand
There are more than 1,000 different occupations in Australia, but many of these jobs are related in the sense that they involve similar skills, day-to day tasks and work environments (some of which are surprising).
FYA identified seven 'job clusters', which are comprised of the following:
The informers: jobs that involve professionals providing information, education or business services
The technologists: jobs that involve a skilled understanding and manipulation of digital technology
The carers: jobs that seek to improve the mental or physical health of others
The designers: jobs that involve deploying skills and knowledge of science, mathematics and design
The generators: jobs that require a high level of interpersonal interaction in retail, sales, hospitality and entertainment
The artisans: jobs that require skill in manual tasks related to construction, maintenance or technical customer service
The coordinators: jobs that involve repetitive administrative and behind-the-scenes process or service tasks
'Automation-resistant jobs'
Within FYA's 7 'job clusters', the individual occupations were ranked on likely future growth and resistance to automation. The report's data, which was collected between 2010 and 2015, outlines the top three.
While technologists' job growth was 19% over the aforementioned time span, 50% of the jobs are expected to be impacted by automation. However, the prospects for this industry in the future workforce are considered strong.
Carers' job growth was marginally less at 18% but half as likely to be impacted by automation (26%). Like technologists, the future prospects for this industry are also strong.
For the informers, job growth was just 7.6% over 2010-2015, but also less likely to be affected by automation at 36%. This industry is also projected to have strong prospects as a thriving industry into the future.
The Educator's upcoming Education Leaders Summit will include a panel on how schools can prepare students with 21st-century skills. The panel will explore topics such as what skills students will need in 2030, how to promote critical thinking in the information economy and helping students become independent, self-directed learners.
Related stories:
New partnership prepares students for future workforce
'This is not the time to have a crisis of imagination'
Students lacking crucial interview skills