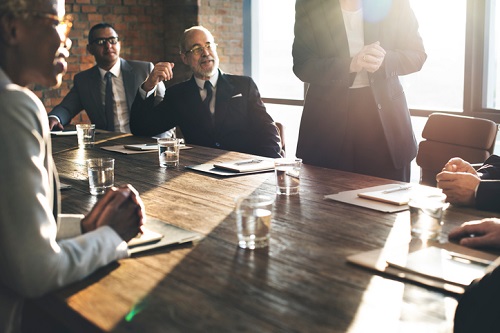 On Friday, the Liberal Party elected a new leader, and Prime Minister, after Scott Morrison won a tightly-contested leadership battle against Peter Dutton 45 votes to 40.
Two days later, Morrison announced an overhaul of the cabinet – a shake-up which replaced Federal Education Minister, Simon Birmingham, with Dan Tehan, the Federal Member for Wannon.
Outgoing Federal Education Minister, Senator Simon Birmingham, will now take on the portfolio of Trade, Tourism and Investment.
One of Morrison's first acts as PM will be to seek an end to the school funding wars which plagued his predecessor. According to a Fairfax report, a proposal to address the concerns of the Catholic sector and guarantee interim funding for next year is close to being finalised.
Catholic school funding has been a contentious issue ahead of next year's federal election, with Labor claiming the Catholic sector is being short-changed by more than $1.7bn.
And the stakes are high for Morrison. A poll earlier in the year found that 72% percent of voters in key marginal seats think public schools are underfunded and should be increased immediately.
This data emerged just two weeks after Shorten offered Australia's Catholic schools $250m more in funding than the Federal Government has pledged if it wins office.
School system reacts to new Minister
Tehan's appointment has been cautiously welcomed, with the National Catholic Education Commission (NCEC) saying it looks forward to working with him to "resolve the many outstanding funding issues affecting the sector".
"We trust he will be an inclusive and consultative Minister who recognises and respects the critical role played by the non-government schools sector, which educates one in three Australian children," NCEC acting executive director, Ray Collins, said.
"Mr Tehan needs to ensure that key aspects of the government's school funding model are fixed so that Australian families are able to choose affordable local non-government schools, including faith-based schools."
Independent Schools Queensland (ISQ) executive director, David Robertson, said the independent sector looked forward to working with the new Minister to ensure certainty around school funding.
The Federal Government is currently finalising its position on the recommendations from the National School Resourcing Board's socio-economic status (SES) score review and a new National Education Reform Agreement for schools.
Robertson noted that a lingering concern for the independent sector has been whether a national school funding agreement will be delivered in sufficient time for schools to plan for the short and medium term.
The Association of Heads of Independent Schools of Australia's (AHISA) national chair, Dr Mark Merry, said Australia is close to finalising a federal funding deal for schools that "irons out the policy distortions which are a legacy of previous funding models".
"The new Minister has important work before him and AHISA will certainly be participating in ongoing policy dialogue with high expectations and great good will," Dr Merry said.
Dr Merry also congratulated departing Minister, Senator Birmingham, for the high calibre of his work in the education portfolio.
"Senator Birmingham has negotiated significant new investment in Australian education during his time as Minister," said Dr Merry, who is Principal of Yarra Valley Grammar in Victoria.
Dr Merry said that while Birmingham's attempt to introduce a new funding model for non-government schools had been "contentious", he remained open to ongoing consultations with the sector and listened carefully to all points of view.
"Throughout difficult negotiations he has shown great integrity and earned the respect of educators and sector representatives. We wish him well in his new portfolio," Dr Merry said.