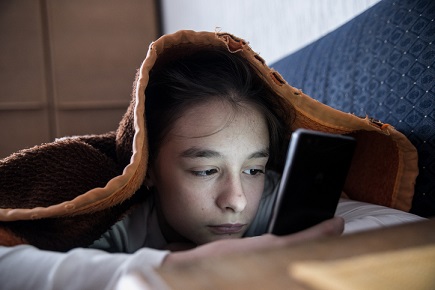 The Teaching and Learning International Survey (TALIS) 2018 Australian Report, released in 2019, revealed that not only is bullying on the rise in Australia, but cyberbullying cases are increasing as well.
The TALIS report found that cyberbullying cases are more prevalent at lower secondary school levels – and some incidents can start as early as in primary school.
To help school leaders deter cyberbullying, research conducted by the University of Southern Queensland (USQ) has led to the development of a framework to address the issue.
Associate Professor Petrea Redmond breaks down the process into three parts: identification, management and prevention.
Unlike previously published studies on cyberbullying which only examined its causes, Redmond said that her research gives educators guidance on how to address the issue.
Breaking down the framework
Under identification, school leaders have to know the attributes (such as constant access and power imbalance) and types of cyberbullying (such as impersonating a student, cyberstalking and outing) occurring among their students.
School leaders in this part of the process also have to assess a student's awareness of cyberbullying incidents as well as the perspective of the teaching staff on how cyberbullying impacts student wellbeing and learning.
In the second category, management, school leaders will have to take a closer look into the school's and its staff's responsibilities, which will include a review of school policies, resources and responses to cyberbullying.
In the last category, prevention, school leaders can further develop policies and practices such as promoting a "culture of reporting" and improving communication with their stakeholders. Principals are also recommended to provide professional development and resources for their staff.
Under prevention, the study also noted that pre-service teachers are also needed to be taught how to identify and manage cases of cyberbullying.
Redmond said that to fully address cyberbullying, a support from student's families and communities is needed.
Queensland takes a stand
Queensland is already on the move to get the whole community involved in blocking cyberbullying.
The Queensland government this week announced it is pouring in more support to help schools and parents address cyberbullying by giving Triple P International more than $696,000 to expand its Positive Parenting Program.
The new funding will help Triple P deliver new modules until June 2023. It adds to the earlier commitments to the organisation amounting to almost $3.5m. Some $1m of the pledged funding will be used for school-based cyber safety programs.
Child Safety, Youth and Women Minister Di Farmer said that Triple P will host over 280 seminars for parents and carers of children state schools this year alone, and will also train 100 school staff to deliver anti-cyberbullying programs.
Schools, especially those outside cities, were also encouraged to take part in the state's eSmart School program, which will be delivered in partnership with Dolly's Dream Foundation and the Alannah & Madeline Foundation.
"Cyberbullying is an issue that many parents feel they need a bit of support with, especially navigating online platforms to help their children to interact safely online," Minister Farmer said.