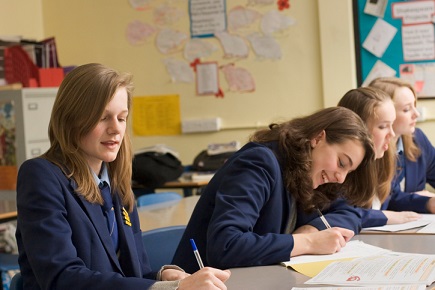 In the wake of the revelations surrounding Harvey Weinstein's sexual harassment against Hollywood actresses, the #MeToo movement has become a beacon of hope for women around the world.
Perhaps nowhere is the message of this movement more powerful than in schools, where children form their attitudes towards one another.
This week, the NSW Premier and Education Minister suggested that #MeToo could play an important part in teacher-student conversations when school returns later this month.
Speaking in Narellan on Monday, NSW Premier, Gladys Berejiklian, said teachers and principals should be ready to address questions about #MeToo from students.
"I think it's no doubt important for teachers to be equipped to address these issues once children return back to the classroom," Berejiklian said.
"As they do on many issues, I know teachers face questions from students on a whole range of issues and this won't be any different to that."
This week, NSW Education Minister,
Rob Stokes
, also encouraged schools have "open and frank" discussions with students about the matter.
"When issues of societal importance arise it is to be expected that, when appropriate, teachers discuss with students what these issues mean," Stokes told
The Daily Telegraph
.
A spokesperson for the Department said the K-10 PHHPE syllabus already provides opportunities for students to learn how to keep themselves safe and make appropriate decisions regarding their sexual health and well-being.
"Consent is addressed in the syllabus in the broader context of interpersonal relationships, rights and responsibilities in relationships and developing equal and respectful relationships," the spokesperson told
The Educator
.
"NSW students have the opportunity to develop the knowledge, understanding and skills to negotiate and build respectful relationships, challenge gender stereotypes and gender inequities."
Related stories:
How principals should handle difficult conversations
Opinion: Smartphones, sexting and sexual harassment