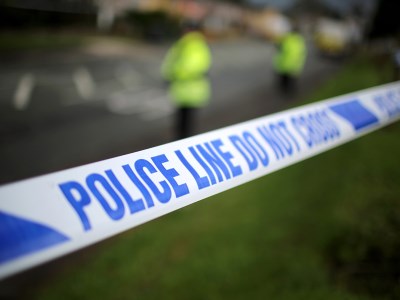 Figures show that violent attacks on teachers are on the rise in almost every state.
In South Australia, incidents of violence against teachers doubled from 231 in 2012 to 469 in 2014, spiking to 549 last year. This has prompted the state's teachers to call for extra support staff to keep them safe.
South Australia's
Australian Education Union
(AEU) president, Howard Spreadbury, told
Adelaide Now
that a contributing factor behind the spike in violent incidents was the presence of students with behavioural issues being in mainstream schools.
"Acts of violence from students and threatened violence from parents have become an issue," Spreadbury said.
"This is partly a result of students with extreme behaviour and learning disabilities being in mainstream schools. To be fair to the department, they have been putting additional resources in some schools where there has been an extremely violent student."
However, Spreadbury added there was a need for more support staff in mainstream schools and more places for students in special classes and special schools.
The issue of violent attacks on teachers is also on the rise in Western Australia, where there has been a 38% increase in assaults against the state's teachers since this time last year.
The statistics show that in the first three months of this year there were 149 assaults - a 38% increase on the same time last year - and at least 90 of them were committed by primary school students.
However, unlike in SA, the assaults against WA teachers are mostly coming from students.
According to the state's education union, the rise in violence may be due to the cutting of programs designed to target students with behavioural issues.
State School Teachers' Union (SSTU) president, Pat Byrne, told
WA Today
that this has led to a situation where many of the state's teachers are left vulnerable to the unpredictable behaviour of at-risk students.
"We've seen behaviour management programs cut, and fewer staff in schools who are available to engage with at-risk students before their behaviour escalates into violence," she said.
Teachers in Queensland have also called for better resourcing to help the worsening situation in their state, which recently saw a principal twice being threatened by armed youth and having his car stolen in less than a week.
Teachers in the far-north Queensland town of Aurukun were evacuated for their safety and have only recently returned to school – albeit under armed police guard.
Queensland Teachers Union
(QTU) president,
Kevin Bates
told
The Educator
that government action needs to be taken to ensure adequate support and resourcing to promote positive behaviour in students.
"It is not so much about teachers and principals seeking preventative measures against violence, but wanting the resources and support from all levels of government in the short and long-term to help every child to achieve to his or her maximum potential," Bates said.
Bates' comments follow a plea by the Australian Education Union (AEU) for greater protection of teachers, pointing to a link between the rising number of students with a disability entering schools and a spike in violence against teachers.
Late last year, it was reported that student-on-teacher violence in Victoria was worse than previously thought, when it was revealed that over the last 3 ½ years, at least 105 educators required medical triage.
More than half of those wounded required an ambulance, hospital bed or surgery to treat broken bones, stab wounds, or other injuries.
Almost as many were treated at school medical centres for various cuts, abrasions and bites, while countless others are left sore, bruised, scarred or emotionally traumatised after their encounters.
NSW Secondary Principals Council
(NSWSPC) president,
Lila Mularczyk
, told
The Educator
that while the state's schools mitigate against inappropriate communication and behaviour, "such incidents do happen".
"Any inappropriate communication and behaviour is not acceptable," she said, adding that this can have significant impact on those involved.
"Any inappropriate behaviour especially violence cannot be tolerated and is serious."