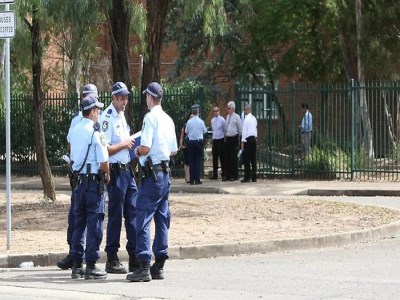 New figures reveal that state schools in some of Melbourne's most disadvantaged suburbs have fewer incidents of crime than many elite private schools.
The findings follow a report last month by the
Herald Sun
which showed police having been called to the 11 top private schools for matters relating to crime, drugs or violence 222 times between 2012-14.
Among the incidents reported were 18 sex offences, three cases of stalking, harassment or threatening behaviour, six assaults, and 16 drug offences
When compared with the 11 selected private schools, the state schools had recorded 99 instances of crime over the same period.
A spokesman for Victoria's Education Department pointed to the internal protocols in place which are used to ensure that every incident that could threaten the safety, security or well-being of students or staff is reported by the principal to the police.
"Schools are required to report any criminal activity to the internal incident management reporting system," Education Department spokesman, Bryan Allchin, told the
Sydney Morning Herald
.
Allchin added the figures showed there were, on average, 16 offences a year at the 11 schools when the 15,500 students were in attendance, reflecting the schools' efforts to create safe and supportive environments.
At the private schools, more than half of the reported crimes involved thefts and break-ins, while these incidents accounted for two-thirds of the crimes at the state schools.
The 11 state schools for which the Crime Statistics Agency provided data are a cross-section of select-entry and high-achieving schools and those in lower socio-economic areas.
The state schools are: Balwyn High, Box Hill High, Braybrook College, Dandenong High, Frankston High, Hume Central Secondary College (Broadmeadows), Maribyrnong College, Melbourne High, St Albans Secondary College, University High, and Werribee High.