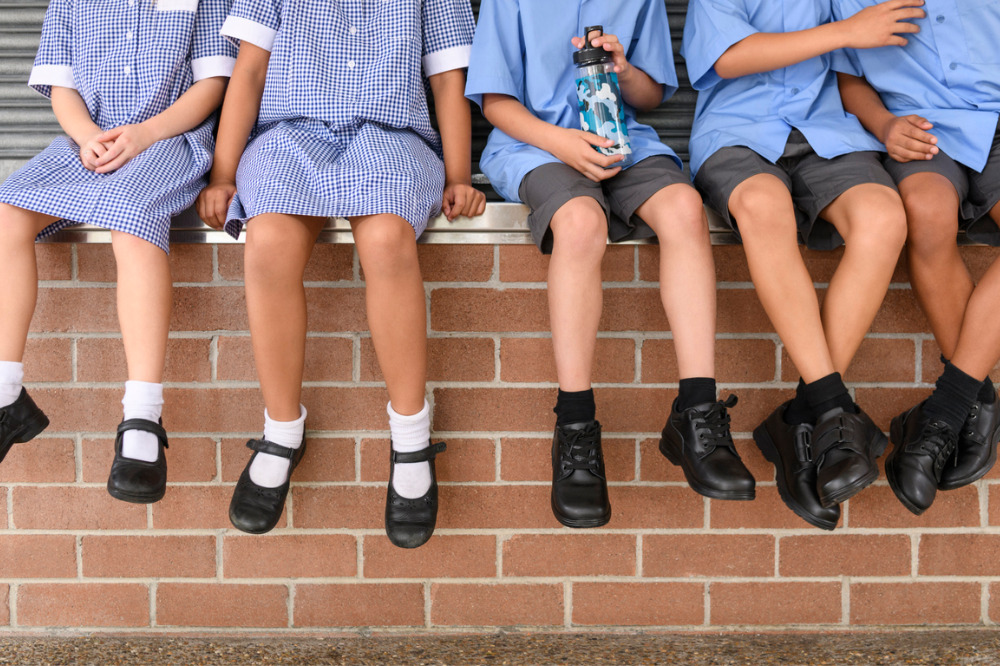 A school blazer in Australia represents many things. To some it's a sign of prestige and opportunity, to others it represents conformity, history and tradition. What it certainly does not represent is comfort. Do you remember trying to run for the bus in an ill-fitting stiff school blazer? Ever tried sprinting to the train clad in a heavy winter school skirt, long socks and t-bar sandals? It's hot, it's uncomfortable, and I have no doubt you missed that bus as a result.
As Principal of Kingswood College, a co-educational independent school in Melbourne's east, I am convinced, as educational leaders we must start educating kids for their future – not our past. And it starts with what they wear to school. Uniforms are about making kids the same. They represent universal education from a by-gone era.
The World Health Organisation warns, more than 89% of young Australians are not getting the recommended daily dose of activity. The link between physical, emotional, and mental health is undeniable. Poor physical health can lead to an increased risk of developing mental illness. Poor mental health can negatively impact on physical health, and individuals' life opportunities.
In 2020 the world has changed beyond imagination. It's time to transform education too. Developed from extensive research, Kingswood's Future Learning model removes existing barriers to education and physical activity. One of those barriers is the traditional school uniform.
In an Australian-school-first, Kingswood College has partnered with leading performance wear brand 2XU to create a new activewear school wardrobe.
Comprising breathable polos, compression tights and lightweight pants and shorts, a range of garments will be phased in over the next two years from the start of 2021. The new Kingswood wardrobe will allow students to be prepared to be physically active at any point in time. Not just when it's timetabled.
This is a key step in the school's journey towards creating the very best environment that nurtures students' holistic health and supporting their capacity to learn.
The challenge of engaging young people in regular physical activity is not new and is now more important than ever. It is vital that school systems begin to address the fundamental issues of wellbeing for young people. Instead of tinkering at the edges of what is already in place in schools, educators must start with the student and ask themselves – what do these students need for their wellbeing now and into the future? School is there to serve the interests of the student; students are not there to serve the interests of the timetable!
I'm sure some of you reading this will think gosh this all sounds like kooky new-age rubbish! Many of you may think a lightweight tracksuit is a poor substitute for a traditional tailored blazer. But I encourage you first and foremost to consider the value of good wellbeing. Without it, a student's capacity to learn is significantly reduced. And when learning opportunities evaporate, so many life chances slip away.
A comfortable, active, physically well young person makes a balanced, resilient, and mentally strong student and then adult. I challenge educators to go to the heart of what a good education looks like for young people, the same people whose lives will touch the 22nd century.
Today's students must be ready to create their future in their own way, not hindered by the old-fashioned blazer-clad views of yesterday. That is our greatest responsibility as educational leaders. It is time for us to accept the challenge.
It may also just help them catch that bus before it leaves the stop.
Elisabeth Lenders is the principal of Kingswood College.