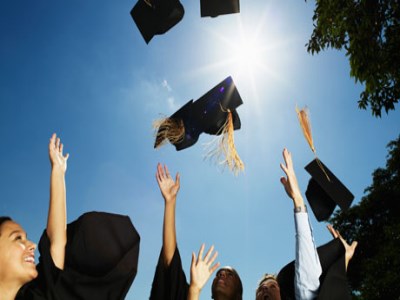 As an educator, you're aware of the challenges and subsequent rewards that this industry brings.
Having a hand in shaping the minds of future and current generations – whether you're in the classroom or the boardroom deciding the curriculum - affords you the opportunity to make a great and potentially global-reaching impact.
For educators and teaching professionals who want to make this impact even more profound, a Master in Education is the logical next step. Graduates of this course are better equipped, more confident in their teaching abilities, and unlock a greater scope of career opportunities.
With so many benefits, it seems obvious that every educator and teaching professional should get their Master degree, right? Unfortunately, some major factors - particularly time (or lack thereof) - deter potential students. Fortunately, completing your Master of Education with Southern Cross University Online combats these issues perfectly.
The benefits of online study
While you probably understand more than most on how advantageous education is, putting your life on hold to make room for extra studies can seem impractical. Online education gets around this issue, allowing students to complete courses without disrupting their career.
Independent of location or schedule, online studying works as long as you have an Internet connection and the ability to set aside some time when it suits you. The Southern Cross University Online Master of Education can be completed in just 16 months when studying part time, with a huge outcome for such a relatively short period of time.
Where can studying with Southern Cross University Online take you?
The career aspirations and possibilities for graduates of a Master of Education vary greatly, which is why 3 specialisations are offered for students to choose from.
Educational Leadership: the educational sector needs more people passionate about leading and motivating fellow teaching professionals to recognise their full potential. This Master of Education stream equips graduates with the skills, mindset, and confidence to be a leader within educational fields, with possible career outcomes including school principal and head of department.
Educational Well-being: being a teacher goes beyond the realm of simply delivering a curriculum to students. To help students engage and get the most out of their educational experience, teachers often adopt a secondary role as a supporter. This stream is designed to help teachers harness and fine-tune this special ability, focusing on boosting skills in relationship building, identifying potential in others, and offering appropriate guidance.
Educational Research: This stream focuses on building research skills to act as either a stepping-stone towards completing a PhD, or opening graduates up to roles such as an academic, educational consultant, or curriculum developer.
A Master in Education can help you improve your established skills, make you a better educator, re-ignite your passion for your work, and open many career opportunities; and Southern Cross University Online is the ideal vehicle for helping you complete yours.
For further information visit our website.