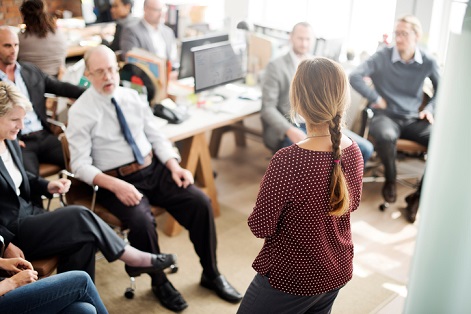 According to the most recent principal health and well-being survey, one-in-ten school leaders say they don't feel well supervised or supported – and its little better in private schools.
Meanwhile, burgeoning administrative tasks are distracting school leaders from their core job of teaching and learning. Principals now spend just 25% of their time on educational leadership. The rest (75%) is spent on high-level administrative tasks.
Principals Australia Institute (PAI) CEO, Paul Geyer, said there is no doubt that principals' administrative duties can impact heavily on their ability drive quality teaching and learning outcomes in their school.
"The breadth and magnitude of responsibilities can weigh heavily on a school leader, from student well-being and discipline to staffing issues and teaching evaluation," Geyer told The Educator.
"This is an immense workload for an individual, and many principals are reporting that they feel stretched to the limit. This impacts the well-being of the principal as well as the well-being of staff as a direct consequence."
Geyer said that a happy leader who is managing their daily administrative workload will have a positive effect on the entire school.
To address some of the administrative and workload issues facing principals, PAI has developed key leadership-based professional development workshops, which can also be run in-school.
These include some current PD on topics such as Leadership Coaching, Leading Change, Principal Well-being, Graduate and Grow mentoring tool, Teacher Well-being, Financial Strategies for School Leaders, Media Training, 360 Feedback and performance review, and Legal topics for schools.
"All of our PD is structured to be delivered by key business partners, who are experts in their field, and can support principals to lead their schools in the most effective ways," Geyer said.
To build on this PD, PAI is also rolling out Collective Efficacy and the Effective Educator sessions that will be run in the second half of the year.
"These can help a school really build out an effective cultural transformation program to engage staff, students and community. We are also very excited to launch or L5 Leadership workshop which is packaged up with our popular L5 resource tool for new leaders," Geyer said.
"The more we can assist principals and their leadership teams with knowledge and support to handle the many tasks they undertake, the better they will be equipped to deliver improved school outcomes."
Related stories:
Principals' workloads under the microscope
The impact of rigor in the classroom