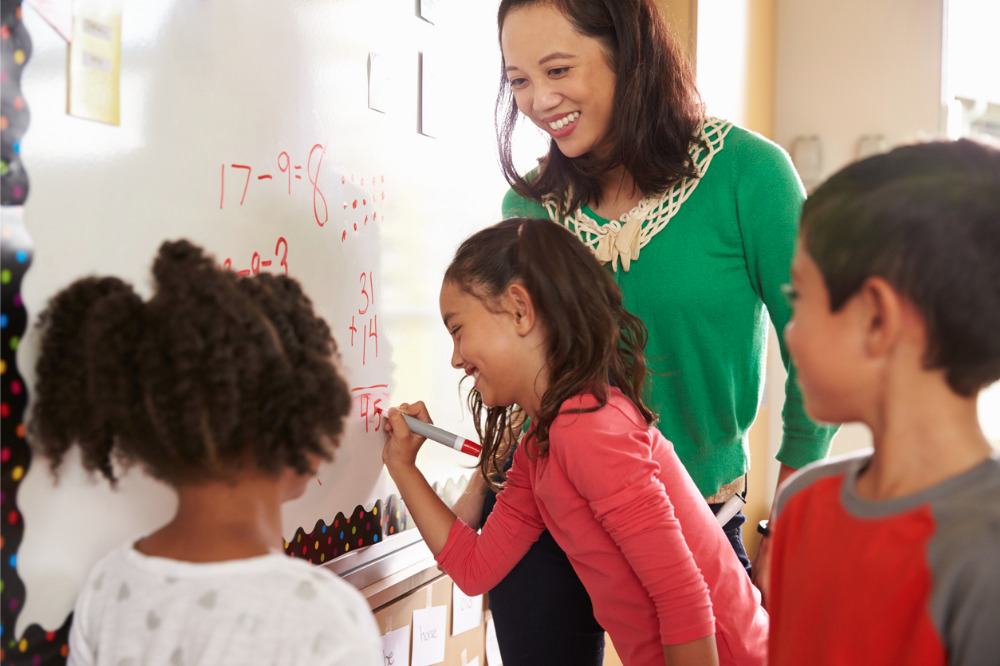 The most recent OECD PISA results show that one in five Australian 15-year-olds are failing to achieve the international baseline level in mathematics, leaving school without the adequate maths skills for life beyond school.
Studies have also shown that students from Aboriginal and Torres Strait Islander backgrounds are more than three times more likely to display lower achievement levels than non-Indigenous students. For other students living in rural remote areas, it's a familiar story.
A persistent issue for teachers is that it's often difficult to identify ways to better support the learning needs of students who slip between the cracks and become disengaged in their schooling.
AI platform Knowledgehook, which describes itself as "an instructional guidance system for maths" has been showing promising results in schools across the US, Mexico and the UK and currently empowers teachers in more than 100,000 schools. In 2021, it is anticipated the solution will reach 50,000,000 students globally.
Today, the organisation announced the platform's launch in Australia.
Knowledgehook uses AI to track where students are on their math journey by connecting students' at-home learning with in-school education. This provides real-time insights to teachers on learning gaps, empowering them to develop an understanding of the maths concepts related to their students' challenges.
Margaret Bigelow, former Australian Mathematics Curriculum leader, said the impact of a national approach to teaching and learning Mathematics has impacted on students' improved outcomes.
"Teachers need to be supported to maintain this trajectory of improvement by having the ideas and tools to enhance the engagement of their students to develop critical and creative thinking and further mathematical skills," Bigelow said.
"This will enable students to adjust to the ever-changing demands and challenges of life in the future."
Knowledgehook CEO, Travis Ratnam, said the platform was inspired by his own struggle with maths as a child.
"Having the right, personalised guidance makes all the difference and every student deserves to have a teacher who has access to the best pedagogical tools, and parents who have insights into their learning," he said.
"Our platform is not a game; it pulls together a 360-degree view on a child's learning journey enabling people around them to improve the child's math experience and outcomes".
Indeed, identifying those students who are struggling in their learning is something that education leaders and policymakers are keen to address in light o recent reports like TIMSS 2019.
"There is a clear relationship between disadvantage and underachievement," TIMSS National Research Coordinator and ACER Deputy CEO Dr Sue Thomson told The Educator.
"These results are a call to arms to everyone involved in education to find ways of redressing the imbalance in opportunities and resources available to these students, to help lift achievement for all Australian students".
Dr Thomson said she was particularly surprised by the widening gap between boys and girls in Year 4 mathematics.
"This is the opposite of the findings for the other subjects, which have either closed gaps [Year 8 mathematics and science] or never had a gap [Year 4 science]," she said.
"This is a concern for gender parity and, if it continues, may reverse the positive trend found in the other subjects and also have broader implications for women's participation in STEM".