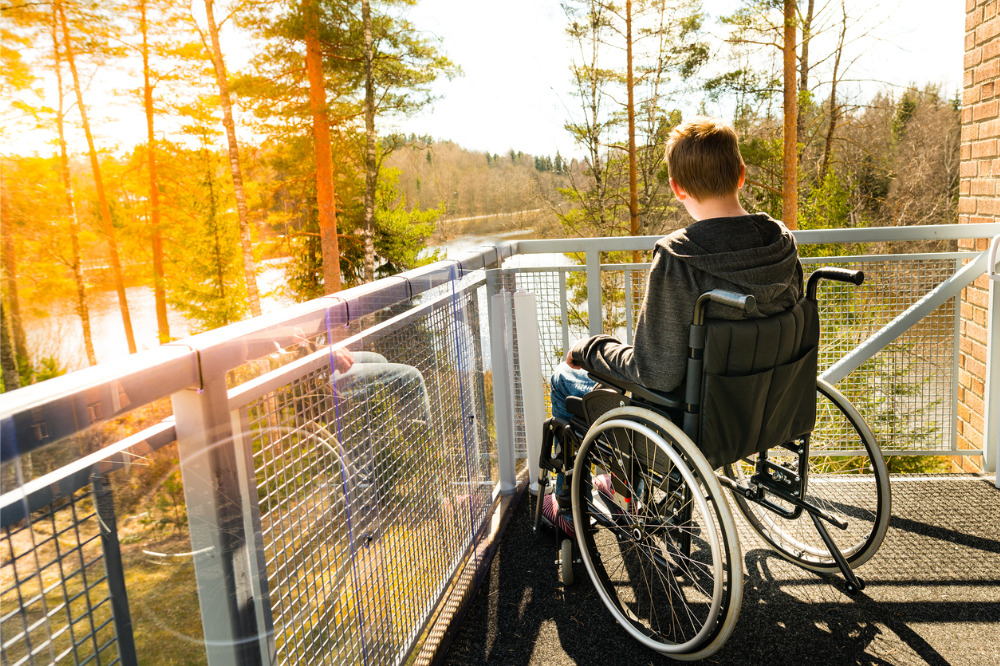 Young people with disability are more likely to report personal concerns relating to mental health and twice as likely to be bullied than their peers, new research shows.
The data about young people with disability aged between 15 and 19 comes from more than 25,000 responses to Mission Australia's Youth Survey 2019, of which 1,623 reported a disability.
The report found young people with disability are more likely to express personal concerns that relate to mental health than their peers, indicating personal concerns about mental health (45.5% compared with 32.4%*), suicide (25.6% compared with 13.5%*) and bullying/emotional abuse (25.5% compared with 13.6%*).
Young people with disability also reported they are twice as likely as their counterparts to feel sad or very sad about their life as a whole (24.1% compared with 10.1%*), and feel negative or very negative about the future (26.0% compared with 11.2%*).
"Young people with disability are telling us loud and clear that their experience of growing up and living with disability in Australia is impacting negatively on their lives, their mental wellbeing and their belief in their ability to achieve their goals," Mission Australia CEO, James Toomey said.
"These Youth Survey findings pinpoint that young people with disability don't have the same access to opportunities as their peers. They need more access to vital opportunities so they can better connect with their communities, friends and families and lead fulfilling lives and thrive into the future".
'Urgent action needed'
Toomey called for urgent action to ensure "a whole of community approach across all life domains".
He said consultation is also needed with young people with disability so that communities can work together to foster true inclusion and accessibility and better support young people with disability as they transition to adulthood.
"This is more important than ever as the Australian economy picks up after COVID-19 restrictions lift, to ensure that this group of young people doesn't get left even further behind," he said.
"We must not accept that young people with disability are facing such high levels of mental health concerns, bullying and a range of barriers as the norm".
Encouragingly, the results show the majority of young respondents with disability are engaged in education with eight in 10 studying full time (84.6%) and their top post-school plan is to go to university with half citing this plan (48.3%).
Compared to young people without disability, however, more than twice the proportion of young people with disability reported they are not studying (9.4% compared with 3.6%*) and are therefore at higher risk of educational disengagement.
More than six in 10 (63.7%) young people with disability also face a range of barriers to achieving their post-school plans such as mental health (27.7% compared with 16.0%*) and academic ability (24.5% compared with 20.0%*), with three times the proportion of respondents with disability seeing physical health as a barrier to achieving their goals after school (12.4% compared with 4.0%*).
Toomey said that in consultation with young people with disability, there should be a National Education Strategy in place.
He said this could increase awareness about the Disability Standards for Education, ensure additional support at schools and other educational settings, and increase the flexibility of education opportunities.
"This can ensure that young people with disability can learn and study in a way that is matched to their needs," he said.
"Developing a National Jobs Plan with an aim to improve employment services for young people with disability as well as a national advertising campaign to promote employment of people with disability would also go a long way in improving employment opportunities and satisfaction".
*Compared with respondents without disability