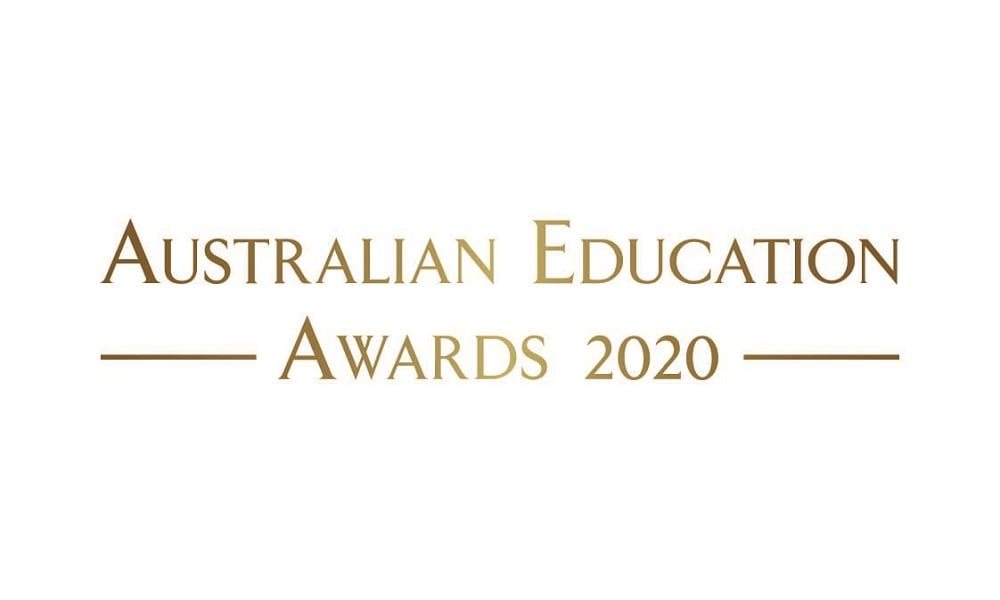 2020 was a year that many of us would like to forget for obvious reasons, but amid the catastrophic bushfires, crippling droughts and the global COVID-19 pandemic, Australia's teachers and education leaders led led by example, demonstrating just how resilient and adaptive they really are in the face of unprecedented challenges.
Against extraordinary odds during the world's first globally synchronised lockdown and 'economic hibernation', Australia's educators guided students through radical changes to their school lives, and innovated throughout the at-home learning periods to develop new ways of approaching education.
While not every education story to hit the front pages in 2020 was a positive one, there were countless examples that showed why there is far more to celebrate in Australian education than to frown upon.
Here are the winners of the Australian Education Awards 2020:
EDVAL AUSTRALIAN SCHOOL OF THE YEAR
Winner: Gawura School (St Andrew's Cathedral School)
AUSTRALIAN SCHOOL PRINCIPAL OF THE YEAR
Winner: Donna Wright, Bandiana Primary School
PRIMARY SCHOOL OF THE YEAR – GOVERNMENT
Winner: Fairy Meadow Demonstration School
PRIMARY SCHOOL OF THE YEAR - NON-GOVERNMENT
Winner: Haileybury
SECONDARY SCHOOL OF THE YEAR – GOVERNMENT
Winner: Marsden State High School
SECONDARY SCHOOL OF THE YEAR - NON-GOVERNMENT
Winner: Ballarat Clarendon College
BOARDING SCHOOL OF THE YEAR
Winner: St Margaret's Anglican Girls School
REGIONAL SCHOOL OF THE YEAR
Winner: Kangaroo Island Community Education
SPECIAL EDUCATION SCHOOL OF THE YEAR
Winner: Gawura School (St Andrew's Cathedral School)
BEST SCHOOL STRATEGIC PLAN
Winner: All Saints' College, Perth
BEST STUDENT WELLBEING PROGRAM
Winner: Mooroopna Park Primary School Well-being Team
BEST PROFESSIONAL LEARNING PROGRAM
Winner: Marsden State High School
PRIMARY SCHOOL PRINCIPAL OF THE YEAR – GOVERNMENT
Winner: Donna Wright, Bandiana Primary School
PRIMARY SCHOOL PRINCIPAL OF THE YEAR - NON-GOVERNMENT
Winner: Grenville Green, Haileybury
SCHOOL PRINCIPAL OF THE YEAR – GOVERNMENT
Winner: Andrew Peach, Marsden State High School
SCHOOL PRINCIPAL OF THE YEAR - NON-GOVERNMENT
Winner: Kerrie Nelson, Giant Steps Australia
DEPARTMENT HEAD OF THE YEAR
Winner: Samantha Reynolds, Saint Stephen's College
TEACHERS MUTUAL BANK TEACHER OF THE YEAR - PRIMARY SCHOOL
Winner: Carla Gagliano, Masada College
TEACHERS MUTUAL BANK TEACHER OF THE YEAR - SECONDARY SCHOOL
Winner: Samantha Reynolds, Saint Stephen's College
EDUCATION RISING STAR OF THE YEAR
Winner: Amy Young, Cowra High School
BEST CO-CURRICULAR PROGRAM
Winner: St Andrew's Anglican College
BEST STEM PROGRAM
Winner: Saint Stephen's College
BEST USE OF TECHNOLOGY
Winner: Aurora College
INNOVATION IN CURRICULUM DESIGN
Winner: Southport State High Independent Public School
INNOVATION IN LEARNING ENVIRONMENT DESIGN
Winner: Queensland Department of Education Youth Engagement Team
Featured Winners: