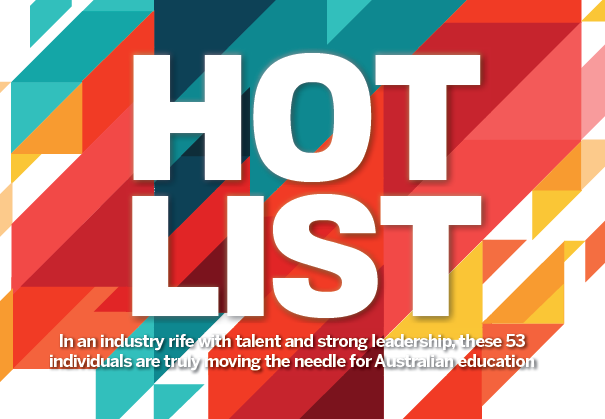 Jake Plaskett, Director of learning innovation, Ruyton Girls School
Jake Plaskett's recent accomplishments at Ruyton Girls School include designing authentic signature programs and experiences that engage the local community and are underpinned by future-focused pedagogies; reimagining the current elective model and introducing a new structure and timetable amendment to allow more student choice and voice in Years 6–10; co-constructing learning that matters through an authentic semester-long internship program for students in Years 9 and 10; and engaging professionals to share their work experiences and education journeys through Power Lunch programs.
Plaskett's ambition is to inspire change across the educational landscape, not just in Australia but globally. He recently founded a profitfor- purpose organisation called the Significant Learning Institute [SLI], which serves to provide learnercentred online professional learning to everyone, everywhere. SLI currently offers seven online courses and is in beta-testing across 16 schools in Australia, pending NESA accreditation for NSW teacher professional learning. The topics covered range from Project-Based Learning to Flipped Learning, from Leading Learning Innovation to Co-Constructing Assessment that Matters.