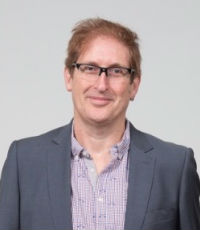 Kim Flintoff, Learning futures advisor, Curtin University
As the leader of Curtin University's Learning Futures Network, Kim Flintoff has been tireless in making authentic connections between all levels of schools, universities, museums and anyone else keen to support the education of people around the globe. The network has provided a beacon of innovation by fostering collaborative practice and breaking down the barriers between private and public universities and schools.
Flintoff has been ground-breaking in his use of 21st-century technology and experiential and hands-on projectbased learning at Curtin University. He has actively facilitated sharing of best practice, guiding leaders and empowering students who showcase STEM and demonstrate student agency through e-sports, drones, virtual reality and other cutting-edge projects.