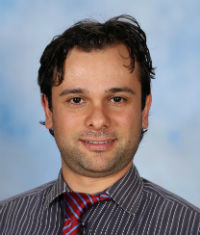 Azmi Sefer Alkan, Deputy principal, secondary school curriculum, Amity College
Deputy principal, secondary school curriculum
Amity College, NSW
Described as "extremely enthusiastic" and an "all-round successful futuristic leader", Azmi Sefer Alkan is a maths teacher who specialises in teaching Year 12 maths extension. Alkan was Amity College's HSC coordinator from 2015 to 2017; during that time, he developed the Pathways Program for senior students, which includes school-based apprenticeships and traineeships and vocational education and training courses, as well as TAFE partnerships.
On top of that, Alkan also introduced the in-school tutor program at Amity College two years ago, which reconnects graduated students to the school and allows those individuals to become role models for current students and, under the supervision of teachers, tutor them on various subjects. Staff feedback about the program has been "enormously positive".
Alkan's leadership qualities have now facilitated his progression to the role of deputy principal for secondary school curriculum. He has an excellent rapport with students and is highly dedicated after hours to pastoral care activities.
"I strongly believe that Azmi will be a very successful, admirable principal one day, with his excellent interpersonal skills, intelligence and empathy," a colleague says.