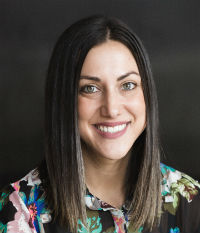 Helen Sultana, Program manager and technologies teacher, Girl Geek Academy
Program manager and technologies teacher
Girl Geek Academy, Vic
Helen Sultana is a role model to many students and educators. Having almost a decade of classroom teaching experience, Sultana specialises in pioneering initiative designed to increase the number of girls and women studying and teaching STEM.
Sultana started out as an educator, at both primary and secondary school levels, before venturing into startup territory as Schools Program Lead at Girl Geek Academy, a global movement aiming to teach one million girl geeks to build technology and create startups by 2025. Sultana helped develop and deliver the #MissMakesCode initiative, said to be the world's first hackathon for young girls aged five to eight, with a view to breaking down barriers to young girls pursuing STEM-focused careers at an age before they submit to gendered beliefs around intelligence. The program was created specifically for teachers, and is aligned to the Digital Technologies Curriculum.
In a short space of time, Sultana has scaled the #MissMakesCode program to include a team of facilitators who deliver face-to-face student workshops. Sultana has upskilled over 1200 teachers nationally, through online and face to face workshops and provided them with the necessary tools to deliver the #MissMakesCode curriculum at their own schools. In 2018, Sultana joined a large corporate as their Girl Geek in Residence, working within the Women in Technology program supporting senior leaders to implement initiatives across the organisation.