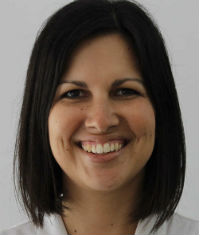 Holly Photiou, Year 5 teacher and STEM Mentor, Ormiston College
Year 5 teacher and STEM mentor
Ormiston College, Qld
Holly Photiou has extensive professional knowledge and experience with designing, leading and delivering STEM education in 21st-century environments. As a Year 5 teacher and STEM mentor, she leads programs to develop the literacies and capabilities that will assist young people to succeed in a changing world.
Photiou is currently undertaking action research regarding the benefits of mixed reality in the classroom and how this technology can improve student performance in tasks such as spatial understanding, memorisation and mental imagery. She is also creating personalised pathways for primary-school students, driven by a firm belief that young children learn at a different pace and in a different way. Using digital tools, she has identified areas of work that require consolidation, while also modifying lessons to extend students beyond the curriculum and make more explicit links to challenging concepts.
Photiou's reputation for going above and beyond has seen her building capacity across the primary school by spreading effective practice in order to ensure that her fellow teachers have the incentive to reach beyond their current practice to cater for students' needs in a modern and global world. Recently, Photiou and her students had the privilege of showcasing their STEM projects to Dr Gary Stager, an internationally recognised leader in assisting schools to prepare students for the future by using technology-enabled learning.