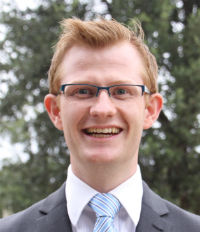 Iain Hoy, Head of performing arts, Tara Anglican School for Girls
Head of performing arts
Tara Anglican School for Girls, NSW
During his time at Tara Anglican School for Girls, Iain Hoy has found new and innovative ways to encourage collaboration between music staff members when designing curriculum sequences, tasks and content using the Orff-Schulwerk method. He has led the department through the successful implementation of the International Baccalaureate Middle Years Program, instilling a focus on learning that encourages students to become creative, critical and reflective thinkers. Under Hoy's leadership, the school's music and drama HSC results have included some outstanding successes.
In 2015, Hoy successfully applied for the school to be part of the WotOpera Program – an impressive achievement, considering that only four schools in NSW were selected to be involved. The experience allowed Year 9 and 10 elective music and drama students to work with professionals to create an opera meaningful to their lives. The resulting work was so impressive that Tara students were interviewed for ABC Radio National's Book and Arts program.
Hoy is passionate about creating new opportunities for students, and has started seven new ensembles since his arrival at the school four years ago. He conducts the concert band, stage band, Axis Wind Ensemble and is the musical director for collaborative productions between Tara and The King's School. Under Hoy's leadership, the number of students in ensembles has expanded, and the school now tours internationally biannually. Hoy also writes for the CSSA Trial HSC Music Committee and has been a member of the HSC Music 1 and Music 2 Examination Committees.