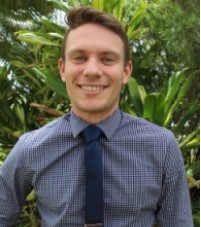 Joshua Duff, Principal, Moura State High School
Principal
Moura State High School, Qld
Just 28 years old, Joshua Duff­ is principal of Moura State High School in Central Queensland. Duff's career began at Longreach State High School seven years ago, where he took on a year coordinator role from day one. During his three years at Longreach, he led the school's gifted and talented program, was a Central Queensland mentor for the introduction of the new Australian history curriculum and presented at the National History Teachers Conference in 2014.
In 2015, Duff­ became acting head of department (junior secondary) at Yeppoon State High School, where he developed and led projects and programs in junior secondary pedagogy, junior secondary wellbeing, and gifted and talented education. He also had the opportunity to take on the role of acting deputy principal. In the same year, he presented at the Queensland History Teachers Association Conference and the Emerald Education Conference.
Du­ff arrived at Moura in 2016, appointed to the role of head of department (junior secondary); he became principal at the beginning of this year. Among his more recent achievements, he has led the beginning teacher mentor program and has been chosen as a mentor for Education Queensland's Take the Lead program for aspiring associate leaders.