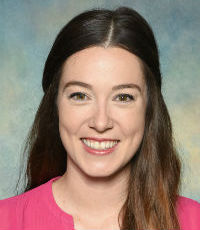 Julia O'Hara, Year 1 teacher, St. Andrew's College
Year 1 teacher
St Andrew's College, Qld
Known as an extremely hard-working and dedicated educator, Julia O'Hara has taught at many schools during her relatively short teaching career, including schools in America, South Korea and Far North Queensland. Always taking on leadership roles, she is currently a numeracy coach, literacy coordinator/facilitator and is also in charge of the Year 1 home reading program.
O'Hara is constantly creating or sourcing innovative resources in order to support student learning, and she shares those resources with her colleagues. She's also one to always put up her hand to assist with the school's extracurricular activities.
Because of her excellent teaching skills, maturity and dedication, O'Hara often has children with special needs and/or medical conditions placed in her class, and she goes above and beyond to ensure that these children and fully supported and catered for. O'Hara's nominating colleague praised her "communication skills, motivation, positivity, dedication and responsible nature".