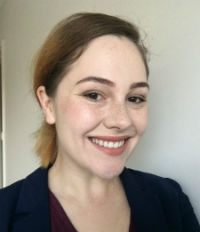 Lauren Goodsell, Acting head history teacher, Bonnyrigg High School
Acting head history teacher
Bonnyrigg High School ,NSW
"Innovative", "incredibly talented" and "compassionate" are a few of the phrases Lauren Goodsell's colleagues use to describe her. They also call her a "strong and effective leader" who works "tirelessly to maximise the learning outcomes of students" at Bonnyrigg High School.
At the moment, Goodsell is acting as head teacher for the history faculty at Bonnyrigg, and her performance in the role has been outstanding. With a management style informed by current leadership practices, she has developed strong rapport with staff and has demonstrated an ability to lead professional learning. She's even put forward a whole-school initiative in active citizenship to persuade local politicians to create a solution for a traffic issue that's affecting the safety of the students as they travel to and from school.
A valued and respected member of the school's executive team, Goodsell is a meaningful contributor who is highly regarded by students. In addition, her students' consistently excellent HSC results speak to Goodsell's impressive expertise as a classroom teacher.