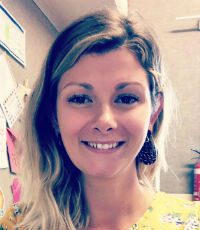 Sarah Mullucks, Senior teacher, Ngukurr School Northern Territory
Senior teacher
Ngukurr School, NT
"From the first moment Sarah came to the Northern Territory to complete her placement, you could see what a dedicated and passionate person she was," a colleague says about Sarah Mullucks.
Mullucks returned as a graduate and commenced her career as a classroom teacher. In the Indigenous community in a remote area, the Melbournian quickly created strong community ties, which allowed her to build deep relationships with her students. These relationships, together with her strong pedagogical practice, ensured constant high attendance and the engagement of each child in learning.
Mullucks quickly attracted leadership responsibilities; within a couple of years, she became acting principal of the school. She has been instrumental in the adoption of the Mind Up approach to mindfulness, the immersion of staff in the teachings of John Hattie, and the facilitation of the school's Learning Commission. She has also received a regional Teacher of the Year award.