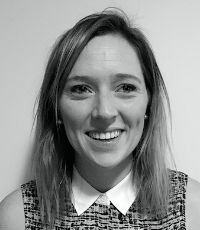 Sarah Shepherd, Year 8 coordinator; English and humanities teacher, Sacred Heart College (Geelong)
Year 8 coordinator; English and humanities teacher
Sacred Heart College (Geelong), Vic
Her colleagues describe Sarah Shepherd as "an outstanding young leader, determined to make positive, results-driven change within schools and broader communities".
Shepherd previously worked at Geelong Grammar School, where she was the senior school positive education coordinator and a resident tutor, as well as a history and geography teacher. Shepherd studied a Master in Educational Leadership at Columbia University in New York in 2016 and spent 2017 teaching in an international school in Hong Kong. She recently returned home and, in her current role at Sacred Heart College (Geelong), is focused on facilitating improved pastoral and academic outcomes within the Year 8 group, and also increasingly throughout the wider school community.
A long-standing contributor to the global positive education movement, Shepherd trained with and consulted to Geelong Grammar's Institute of Positive Education and has collaborated with several key figures across North America and Europe. Her own data-driven research into aspects of care and self-care for educational leaders is currently being published internationally, and she regularly presents content and skills for educators, including recently at the national Positive Education Schools Association Conference. Shepherd is applying the knowledge and understanding gained from her research to Sacred Heart's wellbeing and pastoral care programs.