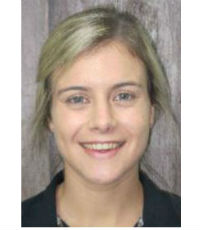 Skye Bolger, PAR-PE & units/PE/science/business coordinator, St Aidan's Anglican Girls' School
PAR-PE and units/PE/science/business/athletics coordinator
St Aidan's Anglican Girls' School, Qld
Skye Bolger leads the physical education program at St Aidan's, providing support to others and directly mentoring another teacher. In addition to her curriculum responsibilities, she proactively organises staff and student wellbeing activities and recently introduced a holistic student wellness program via the school's learning platform. Attesting to her capacity to motivate others, the activities Bolger organises consistently have high student and staff attendance numbers.
Last year, Bolger led the development of psychology as a senior subject at the school, researching the approach to the subject in other states, and then creating a network within Brisbane so that teachers developing programs in their own schools could share resources.
Bolger continually endeavours to develop her leadership and teaching skills, actively engaging in professional development and asking for feedback. She seeks out professional reading sources to inform both her teaching and leadership skills and shares these readings with staff to assist in building their collective knowledge.
A colleague describes Bolger as "an excellent teacher … developing into an outstanding leader" who substantially contributes to the school community and is held in high regard by parents, staff and students, and "inspires others to be the best that they can be".