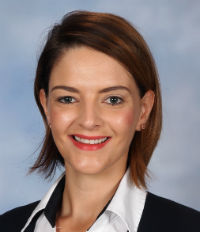 Vanessa Noonan, Digital pedagogy and innovation head, Sheldon College
Digital pedagogy and innovation head
Sheldon College, Qld
Vanessa Noonan is passionate about digital technology. She has geared her tertiary education, professional development projects and recent work experience towards a career in this rapidly growing field and is well known within the community of digital pedagogy teachers. Noonan has had the fortune of being inducted into the area of digital media, technology and ICT integration by international leaders and is certified by the Harvard Graduate School of Education in Teaching to Standards with New Technologies.
Noonan's latest project is focused on ArtScapes, a cutting-edge digital arts facility that enables students to work with digital media tools and virtual- and mixed-reality platforms that have never been used in Queensland schools.
Noonan is also leading and connecting with key stakeholders across Sheldon College to build a professional learning community that is focused on the continuous improvement of teaching and learning. She has led the development of the college's LINQ Precinct, a world-class facility focused on interdisciplinary project-based teaching and learning.
Noonan builds on her successes by investigating and applying the latest academic and industry research and by regularly reflecting on innovation processes.