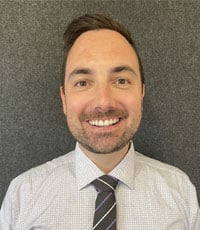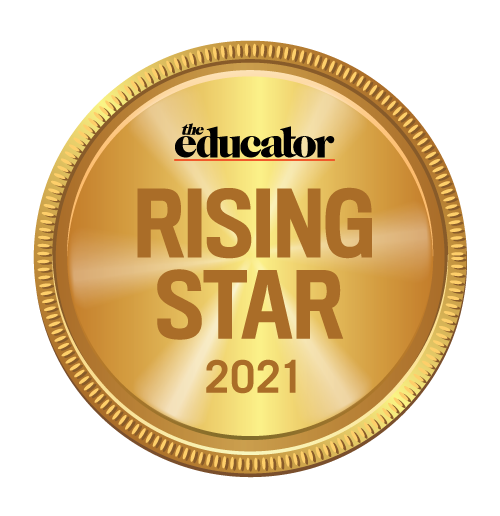 Dane Calleja, Kolbe Catholic College (Victoria)
Deputy Principal
Since becoming deputy principal at Kolbe Catholic College in 2020, Dane Calleja has been shaking up teaching and learning in a variety of ways that have staff and students heading into 2021 with confidence and optimism. At the heart of Calleja's drive to improve outcomes at the college is a strategic plan built upon the 'Five L's of Learning': learner-centred learning; learning partnerships; literacies for the world; learning experience, environment and engagement; and learning practice.
"This framework underpins the Learning and Teaching Strategic Plan, which aims to provide a liberating and holistic education that maximises student outcomes and establishes learner pathways that are tailormade to suit the needs and interests of each individual," Calleja says.
Since the implementation of the plan, Calleja says students and staff have continued to experience significant growth as the college expands pathways and programs on offer for students.
"The implementation of pedagogical coaching, growth data tools, accelerated learning programs and wholesale curriculum reviews are just some examples of the success achieved as part of this," he says.
During last year's COVID-19 school lockdowns, Calleja oversaw the development of a Remote Learning Plan and Remote Learning Suite, which helped keep students engaged during the enormous shifts to their learning routines.
"Informed by research associated with evidence-based high-impact teaching, the approach enabled students and staff to engage in face-to-face online learning for every lesson, providing opportunities for the continued development of knowledge, skill and understanding," he explains. "Complementing online lessons was the live release of results, micro testing and the delivery of online feedback. The college also ran online parent-teacher student interviews and various staff, student, and parent Remote Learning Workshops to support the operation of the platform in place."
Calleja's current work is focused on evidence-based high-impact teaching strategies, which provide a foundation for innovation in teaching and learning at the college.
"Paired with a focus on the use of growth data, these strategies have formed the basis of our pedagogical coaching program and the design of the various academic pathways on offer," he says. "These strategies continue to be implemented successfully across all areas of the curriculum, creating consistency between subjects and facilitating maximised growth for each individual. The evidence-based nature of these strategies ensures that lessons remain highimpact and the growth of each individual is able to be tracked."
Contact

Information
Kolbe Catholic College

Lysterfield Drive Greenvale Lakes, VIC, 3059

(03) 8339 3060