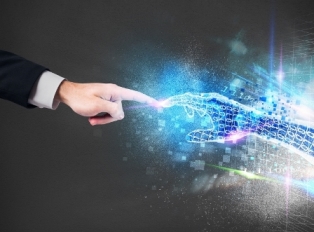 A new report has warned that traditional education models are in need of an overhaul as digital disruption presents complex challenges, as well as significant opportunities, for principals, teachers and students.
The report, titled:
'Education in Australia: Transforming for the 2020 Economy'
, was commissioned by Microsoft in partnership with Harvard Business Review.
The most recent global benchmarking tests from the Organization for Economic Co-operation and Development (OECD) show that K-12 students in Australia are losing ground in literacy, numeracy, and science.
Australia sits just above the average benchmark when compared with 72 other countries, with students ranking 14th in science, 16th in reading, and 25th in mathematics.
Compounding the issue, the performance of Australian students in these subject areas is worse than in previous years.
As a result, there has been a greater policy focus on national testing to guide improvements, with political dialogue revolving around the concept of accountability and drawing explicit links between spending and outcomes.
The
Education in Australia
report said that given the vast distances over which the country's school systems are spread, schools often have had difficulty building a sense of community and engagement that contributes to student success.
This includes encouraging teacher collaboration and effectively distributing resources to students and teachers, observes Cathy Cavanaugh, head of digital transformation – leadership, learning, and research, for Catholic Education Western Australia (CEWA).
"We want to know what patterns of actions correlate with each individual student's greatest success and their areas of struggle in key skills," Cavanaugh said.
"That would let us tell a child, for example, 'You do best when you collaborate with two other people' or '… when you start projects a full week in advance.'"
'We want to inspire and engage'
Forward-thinking institutions in Australia are reimagining operations both inside and outside the classroom, using cloud services, analytics, and other digital technologies to deliver more personalised instruction when, where, and how students require it.
David Kellermann, PhD, a lecturer in mechanical and manufacturing engineering at the University of NSW (UNSW), is an early adopter in transforming the university classroom. He began to livestream his lectures when enrollment in his courses exceeded the capacity of the lecture hall.
"Nobody wants to have students copy notes from a blackboard into their notebook. What we want to do is inspire and engage. Technology is a vehicle allowing us to do that," Kellerman said.
"I want students to be able to see everything clearly whether they're in the lecture hall or on their laptops."
Charting the course ahead
The report says discussions with leading education experts in Australia suggest the following steps to jumpstart the sector's digital transformation.
Use whatever technologies your school already has in place to create 'early wins'.
Launch pilot initiatives in data collection and analysis to define discrete segments (demographic and otherwise) of students, for whom they can custom design curricula and lesson plans.
Address inefficient operations by gathering data that identifies teaching and research costs so they can begin to optimise resource allocation.
Related stories:
What ed-tech will be most important in 2018?
How principals can improve their tech accountability