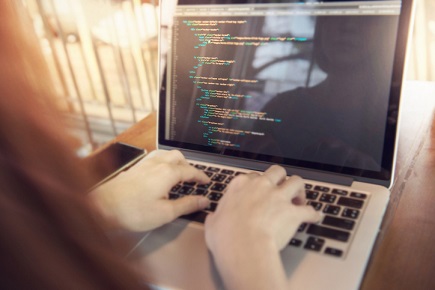 Ransomware is still a top cybersecurity threat for schools, a new report has warned.
According to the Verizon 2018 Data Breach Investigations Report, released this week, ransomware attacks double since 2017, and education was reported as one of the top sectors within social breaches.
The report found that social engineering (deceiving individuals into divulging personal information) is high, which is then used for identity fraud. Highly sensitive research is also at risk, with 20% of attacks motivated by espionage.
Eleven percent of attacks also have "fun" as the motive rather than financial gain.
In a wake-up call for schools, the report found that 68% of breaches took months or longer to discover, even though 87% of the breaches examined had data compromised within minutes or less of the attack taking place.
Last year, the education sector witnessed one of the largest increases in data breaches, up by 103% over the previous half-year with an increase over more than 4,000% in the number of records lost, stolen or compromised.
Ransomware attacks can cripple a school's network, and are often spread through phishing attacks proliferated through email.
With this is mind, experts say schools need to consider the security posture of their email servers, and ensure their firewalls are updated to detect and reject known versions of ransomware.
"Businesses find it difficult to keep abreast of the threat landscape, and continue to put themselves at risk by not adopting dynamic and proactive security strategies," George Fischer, president of Verizon Enterprise Solutions, said.
"Verizon gives businesses data-driven, real-life views on the cyber-threat landscape, not only through the DBIR series but also via our comprehensive range of intelligent security solutions and services."
The report said that while safety cannot be guaranteed, proactive steps can be taken to help keep organizations from being victims. These are:
Stay vigilant - log files and change management systems can give you early warning of a breach;
Make people your first line of defense - train staff to spot the warning signs;
Keep data on a "need to know" basis - only employees that need access to systems to do their jobs should have it;
Patch promptly - this could guard against many attacks;
Encrypt sensitive data - make your data next to useless if it is stolen;
Use two-factor authentication - this can limit the damage that can be done with lost or stolen credentials;
Don't forget physical security - not all data theft happens online.
Related stories: