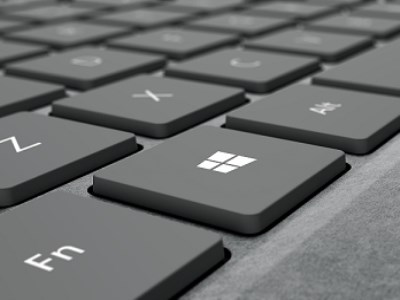 As educators get into the swing of Term 1, making sure that their school's technology is relevant to the teaching and learning taking place in classrooms cannot be understated.

A critical part of this is looking at the impact that the devices and software being used are having, in terms of teaching practices and student learning outcomes.

Below, Jess Erhart, Community Development Specialist at Flagship Microsoft Store, Sydney, shares some considerations for principals who are thinking about what tech to purchase for their school in the new year.

Erhart said that when looking at new PC's for the classroom, extensive battery life, dual band Wi-Fi and processor performance are "fundamental to a great experience".

"It's also worth considering how touch functionality might complement the learning experience for today's students who've grown up with smartphones, or support teachers in marking assignments," Erhart told The Educator.

"However, device specifications are only part of the picture when purchasing technology and principals should also consider getting the right software, training for teachers and administration staff, as well as data migration and security."

Erhart said programs like OneNote offer online and offline syncing along with simple cloud storage and backup for easy recovery in case of emergencies.

"This is great for teachers and students alike," she said.

Top tips for back to school tech:
Look for the A+ symbol at the Flagship Microsoft Store, Sydney to ensure you're choosing a device that meets all the requirements for school. Each device with this symbol has the following features:
All day battery life
Lightweight and portable
Works offline and online
Touchscreen and keyboard input supported
Has parental controls
Runs apps and programs you need
If you aren't sure which device meets the requirements, come and chat to our Store Associates to learn more. Also, make sure you check with your school for any specific requirements they might have when selecting a device.
At the Flagship Microsoft Store, Sydney, we go one step further to support you throughout the device set up and training. To give you a head start, we will help set up your newly purchased device and teach you all you need to know to get the most out of the programs and apps you need to ensure you're ready to start the school year. We also offer a series of one to one services throughout the year to support you in getting the most out of your device.
There are many great ways to learn outside of the classroom and at the Flagship Microsoft Store, Sydney we offer a great range of free workshops, so you can learn some great skills, including coding, creating in 3D and robotics, just name a few.
If you're concerned about safety and security when it comes to back to school devices and your family using technology in and outside of the classroom, Windows 10 comes with parental controls. These allow you to monitor and manage what your family sees online and ensure everyone is accessing appropriate content for them. For assistance in setting up safety and security settings on your device, come see one of our Store Associates to walk you through the process.
Related stories:
Why the responsibility of schools' cybersecurity rests with principals
Is your school protected against cyberthreats?