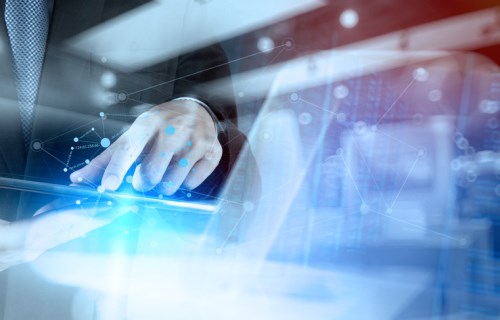 As educational change relies on teachers having and understanding digital technologies that are appropriate to specific learning outcomes, schools have made significant investments in these devices and build innovative programs using their resources.
For Presbyterian Ladies' College (PLC) Perth, they saw the iPad as the 'right fit' devices, which entered the school's junior classrooms in 2012.
PLC Perth – an Apple Distinguished School (ADS) since 1994 – recently rolled out a 1:1 iPad Pro program for its Year 1-4 students. However, PLC has now transitioned Year 5 students across too, making it the first school to do so.
"Our Year 5 students used laptops, but we've extended the iPad program into Years 5 and will be doing the same for our Year 6 students over the next two years," Anna Hu, the school's director of Information and Learning Technologies (ILT), told The Educator.
The school's director of innovation, Doug de Kock, said the school has seen improved reading outcomes, self-efficacy and digital literacy skills among students since the iPad has been introduced.
"In addition to improving these skills, student engagement has also improved quite significantly, and the digital citizenship that our students have been able to demonstrate is excellent," de Kock told The Educator.
Another school using this technology is Bulli's St Joseph's School, where MacBooks, iPads, the iPod Touch and iMac computers are utilised by all students to enhance and support their learning.
Year 5 teacher, Michelle Bunder, said the accessibility options built into the iPad allows for individual students to tailor their iPad directly to their needs.
"For example, switching on 'speech' provides our students with options such as 'speak selection' and 'speak screen'. This is invaluable for students who need this additional support in the classroom," Bunder told The Educator.
"Later this year we will be introducing our Stage 3 staff and students to the Apple Pencil. With even more apps being compatible with the pencil, it will be a game-changer in the classroom as it is such a versatile precision tool."
Phil Roberts, the principal of another ADS school, Mount Sinai College, located in NSW, said there was "energy" within the school's board that supported the school's orientation to adopt new devices.
"I could see that many well-renowned educators worldwide were imploring educators to rethink educational delivery," Roberts told The Educator.
"I was very convinced of the strength of their arguments and could easily see that unless schools evolved we would be selling students short in a world that requires adaptability and new skillsets."
Natalia Fester, a teacher at the school, said she uses an app called 'Seesaw', which allows students to share their learning, and for her to provide audio feedback to individual students.
"My recorded audio feedback is more meaningful and beneficial to Year 1 students as many of them are still just learning how to read," Fester told The Educator.
"Being able to give audio comments without actually meeting with them one on one has let me give personalised feedback, without eating into too much class time."
Related stories: