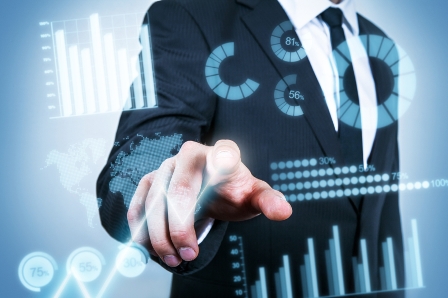 In every school, helping students thrive goes hand in hand with the job for educators, but the behind-the-scenes work involved can be daunting at the best of the times.

As such, the need to smoothly and efficiently manage administrative tasks is a must for schools as they kick off a busy new year.

Recognising this, NSW-based software developer, Countrynet Software, has been helping to ease the administrative burden for over 1,000 schools and eight million users worldwide.

Currently, five schools in Australia are trialling the company's software, which offers a full suite of online education management tools, from timetabling, subject selection and viewing student grades to booking parent teacher interviews – all in one place.

Below, The Educator speaks to Countrynet's CEO, Simon Totonjian, to find out more.

TE: In your view, what most sets Countrynet Software apart from other services of its kind in Australia?

ST:Competitors in our space concentrate on the delivery of education and process, not realising the impact technology has on administration, hoping that they will adapt to the changes they provide. At Countrynet we specialise in building technology that is centred on the student. We create proprietary systems that take the angst out of administrating a student, releasing time for teachers to conduct their profession.

TE: What are some of the most encouraging testimonials you've heard from the principals of these schools when it comes to reducing administrative workloads?

ST: Colleges in the Diocese of Cairns have embraced the new version of Subject Selection Online (SSO), finding it easy and efficient to interact with. The Diocese's largest College, which had used the previous version of SSO, said they were impressed with how much easier it is to make changes now and to set rules for various pathways in Senior studies. One of the Diocese's Boarding Colleges was particularly impressed with the payment feature. Previously, costs were manually calculated based on students' subject choices, so this is a huge time-saver for their support staff.

TE: What can you tell us about Countrynet Software's new product release and its value to school leaders in 2018?

ST: It is becoming apparent that the more technology we use in education, the larger the administrative burden is becoming. Therefore, the current problem in education technology is no longer about improved process, but the safe and efficient use of information. Our product Educonnex is designed to act as an online platform for the management and understanding of student information. This allows schools to still utilise 'best of breed' products without the administrative issues that come from having multiple sources of data.

TE: Looking ahead, what do you see as the most exciting developments in education technology?

ST:One of the most exciting developments in education technology is the integration of software systems and data sources (which is the intention behind the Educonnex Platform). An integrated environment of student information. We have already started to rollout our unique system into both Australian and overseas schools and all our early adopters have the ability to speak directly into the direction Educonnex needs to take.


Related stories:
How schools are using tech to push new boundaries
The digital risks that schools should know in 2018