Free Whitepaper: How to improve your school's indoor air quality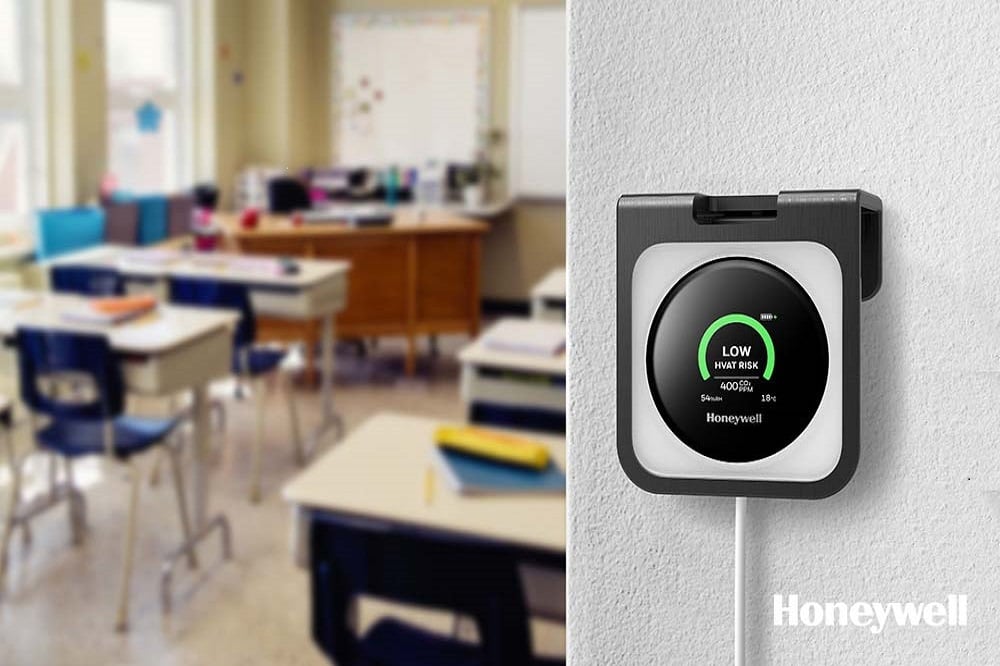 People have become more acutely aware of the air that they breathe because of the COVID-19 pandemic. This is because certain infectious viruses have commonly been spread through airborne transmission.
Indoor air quality is a topic of grave concern – particularly air quality in public spaces, such as educational institutions.
In this whitepaper from Honeywell, deep dive into the topic of air quality in schools and learn about the case for using carbon dioxide (CO2) monitoring in education settings with one goal: to help faculty and administrators create an air quality environment that supports teaching and learning.
Sign up now and gain insight into:
The relationship between CO2 levels and poor air ventilation
Key benefits of CO2 monitoring in educational environments
An effective and easy-to-use CO2 monitoring solution
Complete the form and secure your copy today.