Should more choice be given to elective subjects?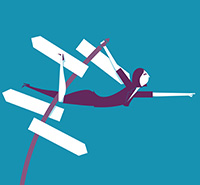 A 2006 University of Georgia study of US high school students found a markedly higher rate of 'intrinsic' (inherent) motivation in students enrolled in electives compared to 'required' subjects.
Students were also more successful when elective subjects were not chosen from pre-determined subject lines.
So should students be given more freedom when it comes to elective subjects? And how can schools manage this process?
What improvements have been seen?
How can schools manage elective lines?
Calculating staffing and resource allocation
Putting students first