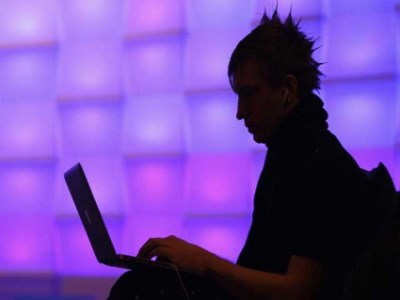 Young Australians are the least prepared for the digital revolution, according to a global report released yesterday at the World Economic Forum (WEF).
The report – titled:
Amplifying human potential: education and skills for the fourth industrial revolution
– was released by leading global IT consultancy
Infosys
and ties in with the WEF's theme
"The Fourth Industrial Revolution".
More than 9,000 students globally – including 1,000 Australians aged 16-25 – were surveyed about the STEM skills gap issue. The report showed a great divide between developed and developing economies is emerging globally, with Australia trailing behind both.
Ranking last out of 9 countries, the data showed that Australian youth lack confidence in their current and future job skills and prospects.
The top three countries in terms of optimism over career skills and prospects were Brazil, South Africa and India.
The approaching 'fourth industrial revolution' is predicted to change business models across all industries and will be driven by increasing automation in the labour market, enabled by innovation in artificial intelligence, robotics and smart technologies which young workers need to navigate.
Australian youth are amongst the most aware of the need to continuously learn new skills throughout life, ranking second out of nine countries.
However, only 16% have a strong interest in developing skills in data science and analytics, 18% have a strong interest in building mobile apps and just 19% have a strong interest in learning how to code, amongst the lowest countries surveyed for each set.
Andrew Groth, vice president & regional head, Infosys Australia and New Zealand said even though Australians were among the most "highly aware of the increasingly pivotal role technology will play in their lives", they were falling behind in their confidence and drive to learn the necessary skills to remain relevant in the digital economy.
"This disparity needs to be addressed so we can empower our future leaders to succeed in the workforce of the future. Our educators, business leaders and governments need to come together to action a modernized approach."
He said the Federal Government's Innovation Statement did not come a moment too soon, adding Australia's STEM skills gap was too large and that "we need to start closing it".
Matt Garbutt, chief of staff, Business Council of Australia (BCA), said the report was "an interesting contribution" to the public debate on how the global trends of globalisation, the ageing population and technical disruption are impacting the labour market and the types of skills young people will need to be successful in the workplace.
"The research shows that young people recognise a 'job for life' is a thing of the past and so they can expect to re-train and re-skill a number of times during their working life," Garbutt said.
"In this context it is vital young people are equipped with a broad base of skills – both technical skills and cognitive skills such as communication and the ability to work in a team - to enable them to be flexible and resilient."