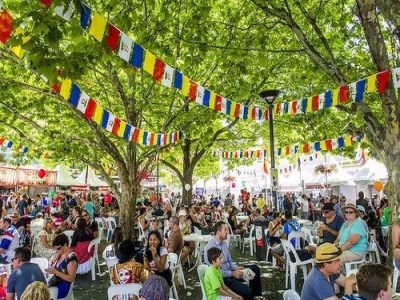 The ACT Government has launched a new program to promote inclusive multiculturalism in public schools.
The Education and Training Directorate (ETD) developed the
Say No to Racism
program along with strategic consultants, XXIII Eleven, involving a number of sporting teams and organisations across the state in the initiative.
Joy Burch, Minister for Education and Training, said she consulted students as to how schools could be more inclusive to peers from diverse backgrounds.
"At the 5th sitting of the Ministers Student Congress in October, I asked the students how we can be more inclusive to students from diverse backgrounds," Burch said, adding that the feedback from students had been constructive.
"Students want a coordinated way in which they can work with each other and the school staff and to promote inclusion and multiculturalism.
"They want ways in which they can celebrate their own cultures and heritage while learning about those of others," Burch explained.
The program will aim to build awareness around the many cultures that public schools in Canberra are made up of, and to counter racism with the implementation and support of student-led committees.
Up to 25% of Canberra's population is comprised of people born overseas, and thousands of international students come to study there each year.
Burch said that the core of the program is fundamentally driven by students.
"Student voice and activism are rightly at the core of this program."
The sporting teams involved in the cultural awareness program include the University of Canberra Brumbies, Hockey ACT, Basketball ACT, Capital Football, Play by the Rules and the Football Federation Australia Centre of Excellence.
Football Federation Australia player development manager, Jackson Kupke, told the
Canberra Times
that sport was an ideal way to promote multiculturalism.
"I knew that our guys would be fantastic ambassadors for this program as they can all speak about their different upbringings and for a lot of them it's not traditionally Australian," Kupke said.
The
Say No to Racism
program will be rolled out to 40 ACT public schools in 2015.