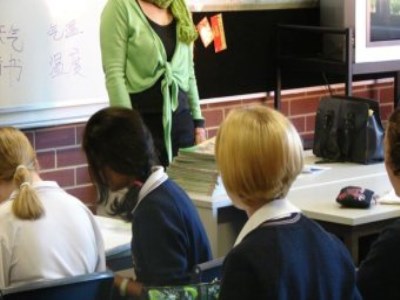 In an environment meant to be filled with staff support, how can a principal be so isolated as to take their own life?
When respected Eltham Primary School principal Mark Thompson tragically took his life on December 7, his grieving family, friends and colleagues were left asking the same question.
One principal, Kings Park Primary School's Doug Conway, has called the department "negligent" in its duty of care towards its principals.

"I think the department is negligent in its duty of care towards its principals," Conway said.
"There's an example of a principal who had death threats and had a very difficult time and was told by the regional advisor to toughen up.
"We're not here to hold your hand, you're the leader, you sort it out. It seems to be an unbalanced relationship."
Pressure is now weighing on the Department of Education and Early Childhood Development to provide answers – and the urgently-needed support that Thompson had clearly been lacking.
The
Principal Health and Wellbeing
report released in December 2014 found that principals around the country were under increased pressure to cope with aggressive parents and demanding workloads, but with a lack of emotional support.
The latest tragedy undoubtedly shows the serious consequences that the absence of emotional support can lead to.
The complexities inherent in tragedies like this deserve closer scrutiny, as well as open and honest discussion about the real state of support networks for school staff across the country.
Across the Tasman, Northland has just become the first region in New Zealand to get a government appointed specialist adviser who will support struggling school principals.
The New Zealand Ministry of Education's Katrina Casey gave an insight into a role that, while already existing in a similar form here in Australia, will inevitably grow in importance following Mark Thompson's death.
"The aim is to also to provide advice on health and wellbeing to leaders who have to deal with challenging issues," explained Casey.
The issues laid out in the
Principal Health and Wellbeing
report undoubtedly fall under the category of "challenging issues".
While unions, principals associations and charities like
Beyond Blue
stand ready to support those in need, tragedies nevertheless manage to slip through the cracks of these safety nets, which is why a radical new approach may be needed.