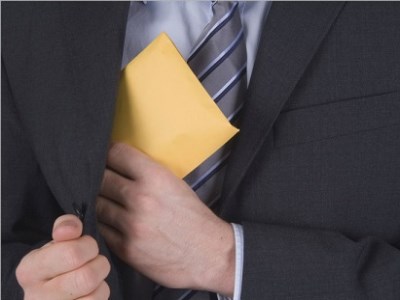 A former Department of Education official will face court over his alleged involvement in a corruption ring that swindled more than $6m from Victorian state schools.
Nino Napoli, who was the former director of school resources at the Victorian Department of Education, was sacked by the Department in April 2015 after allegations that more than $2.5m in public school funds were paid to companies that he was linked to.
However, in April last year, the Independent Broad-based Anti-Corruption Commission (IBAC) found that Napoli mishandled more than $6m earmarked for the state's disadvantaged schools between 2007 and 2014. Napoli has also been linked to at least $1.9m in profits which allegedly benefited his relatives and associates, and a further $4.4m in suspicious transactions and contracts.
He will now appear before the Magistrates Court on January 24 alongside his cousin, Carlo Squillacioti, and former Keilor Heights Primary School principal, Michael Giulieri.
"The conduct uncovered during IBAC's investigation was underpinned by a malevolent culture of non-compliance and entitlement. Evidence suggests this practice to be pervasive and of long standing," the report stated.
Since the scandal came to light, the state's Department of Education has moved to crack down on malpractice and improve its culture.
Under new rules unveiled in July 2015, school staff in Victoria will only be allowed to travel overseas if they can prove that the travel has a "direct economic benefit to Victoria," they are representing ministers or the secretary, or the state's reputation "with a significant partner" will be damaged unless they travel.
Victorian Education Minister, James Merlino, told
The Educator
that the behaviour exposed during the IBAC hearings, which culminated in the charges being laid, was "nothing short of disgraceful".
"Victorian families have every right to be outraged at this behaviour. The public expects and deserves better from its public servants," he said.
"I, and all Victorians, expect the highest standards from our public servants and where there is wrongdoing it is appropriate that it be punished."
Merlino added that the Department of Education and Training has undergone extensive reforms and now has better processes and stronger oversight to prevent the unacceptable behaviour uncovered by IBAC from happening again.
A spokesman for the Victorian Department of Education and Training told
The Educator
that none of the senior executives involved in the corruption work in the Department anymore.
"IBAC examined and exposed patterns of conduct that are completely unacceptable and that have no place in the public sector, particularly in the Department responsible for the education and development of our children and young people," the spokesman said.
"We have abolished the banker school model that allowed corrupt behaviour to take place and provided improved financial training to more than 2000 principals, business managers and other school staff as well more than 5,300 school council members."
He added that the Department has actively pursued a comprehensive reform agenda in the wake of the investigations, "putting integrity at the heart of everything it does".
"This includes changes to procurement and auditing practices and financial training for schools as well as reviewing policies around travel, gifts and hospitality and the launch of a new, confidential 'Speak Up' service'," the spokesman said.