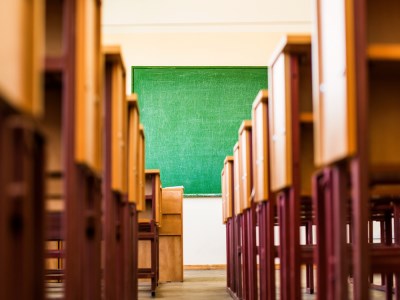 A new report argues that state governments should turn to US-style "charter schools" to boost students' innovation and academic outcomes.
The report, published by the free market Centre for Independent Studies (CIS), said the move would also provide greater school choice to parents who cannot afford private schooling.
Privately-run public schools are funded by the government and run by private entities, which have full autonomy over the schools' finances, staffing and curriculum.
However, unlike private schools, they do not charge fees.
One of the report's authors, CIS policy analyst, Trisha Jha, said the trend towards school autonomy in Australia showed that the nation was ready to take "the next step" and introduce charter schools.
"Charter schools can be much more responsive to the challenges local communities face," Jha told
The Sydney Morning Herald
.
"There has been a strong trend towards greater school autonomy in Australia over recent years and this would be the next step to bring more flexibility and choice into the public system."
Federal Education Minister, Christopher Pyne, said the Federal Government is on track to increase autonomy in Australian schools, and has allocated $70m to make public schools more independent.
However, some leading voices have criticised the scheme, citing a lack of evidence that school autonomy leads to better student learning outcomes.
On Monday, the AEU's Victorian president, Meredith Peace, told
The Age
the government should be focusing on supporting under-resourced schools rather than boosting competition in the system.
"In Victoria in recent years, schools have become increasingly isolated and are forced to compete more and more with each other with limited funding," Peace said.
"This is producing a wider equity gap and a wider gap for our kids, particularly those from disadvantaged backgrounds."
The Australian Education Union (AEU) federal president, Correna Haythorpe said the Independent Public Schools (IPS) scheme had been rejected by most states and territories because "they recognise there is no evidence" that introducing a two-tier public school system will lead to better results for students.
"NSW, Victoria, SA, Tasmania and the ACT have all accepted money from the IPS fund but will not create a single Independent Public School. These States should be commended for standing firm and rejecting a policy that has no evidence to back it," Haythorpe said in June.
"NSW Education Minister, Adrian Piccoli, said that: 'We will not be introducing charter schools or independent public schools because there is no evidence that they improve student performance'."