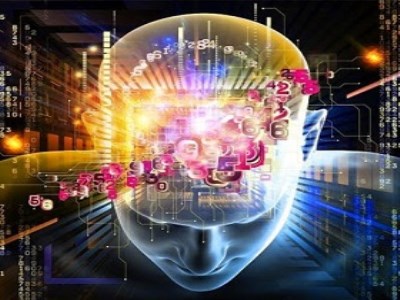 "Flipped learning", "Hypersituating" and "Makerspaces" are some words that educators are going to have to get used to, according to a recent report.
The
NMC Horizon Report: 2015
, released last week by the New Media Consortium and the Educause Learning Initiative, examined a range of six new and emerging "important technological developments" in education.
The expected implementation of these technologies ranges between near-term (1 year or less), mid-term (2-3 years) and long-term (4-5 years), the most immediate technological breakthroughs being Bring Your Own Device (BYOD) and the "flipped classroom".
The BYOD scheme, which encourages students to bring their own iPads and laptops to class, was included in the list due to the scheme's success in increasing productivity and student learning outcomes.
The other 'near-term' technology envisaged to be rolled out in schools is the "flipped classroom", which is a practice in which class time is rearranged to "give students in large introductory lecture courses more opportunity to engage and interact with their peers".
Makerspaces and wearable technologies were named as the two leading mid-term technologies.
Makerspaces, according to the report, are "community-oriented workshops where tech enthusiasts meet regularly to share and explore electronic hardware, manufacturing tools, and programming techniques and tricks."
Some key benefits of students utilising makerspaces were that they "engaged learners in creative, higher-order problem solving through hands-on design, construction and iteration".
The report also sees a bright future for wearable technologies, citing a recent surge in usage.
"Wearable technology is poised to see significant growth in the coming years, spurring experimentation in higher education because the demand for wearables is seen to be coming in large part from college-aged students,"
stated the report.
Last but certainly not least were adaptive learning technologies and The Internet of Things (IoT). Adaptive learning technologies are suited to online learning environments "where student activities are conducted virtually and can be monitored by software and tracking applications," the report noted, adding:
"While adaptive learning technologies are still at least four years away from widespread use in higher education, a number of studies highlight their potential for transforming traditional learning paradigms...."
IoT was described as the final technological development that "will have a major impact" on education in the coming years.
The use of IoT in educational environments is finally coming into focus as terms such as 'hypersituation' are being coined to explain the potential of IoT in learning situations. The report elaborates:
"Hypersituating is the ability to amplify knowledge based on the user's location. For instance, a learner exploring a city with a rich historical past can explore their environment through an architectural, political, or biological lens, depending on how the surroundings are equipped."