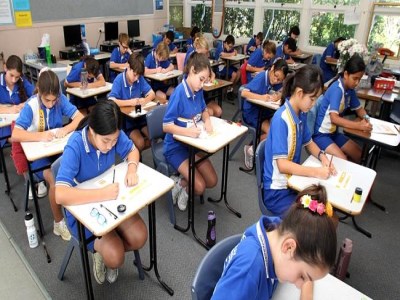 The Australian Curriculum, Assessment and Reporting Authority (ACARA) has responded to recent reports of record withdrawals from the literacy and numeracy test.
Withdrawals from NAPLAN have increased by about 1000 students in each of the four year groups, with critical parents being blamed for the increasing number of students being deliberately kept from sitting the test. But ACARA general manager Dr Stanley Rabinowitz has told
The Educator
the test will produce "big results" in the long-run.
"NAPLAN isn't about surprises," Rabinowitz told
The Educator
. "While NAPLAN is not a high stakes assessment, illiteracy and poor numeracy skills are high stakes for all children."
Education lobbyists have claimed the tests are "too stressful for children" while NSW Education Minister, ­Adrian Piccoli, continues to oppose the publication of results on the My School website.
Rabinowitz addressed parents' concerns that students' academic success at school and beyond will be affected by the results.
"Children don't progress through schooling based on their [NAPLAN] results, so parents and teachers should place NAPLAN into context for their children.
"Past NAPLAN tests are available on nap.edu.au. Parents should check out the tests and then ask themselves 'what is here in these tests that I don't want my child to know how to do?'" Rabinowitz suggested.
As reported this week in the
Daily Telegraph
, some parents have reportedly been encouraged by teachers to keep their child at home during NAPLAN to enhance the school's results.
One said: "It is sad indeed my little boy was asked to stay home so as not to sit it and lower the average."
Rabinowitz sought to further encourage parents and students that sitting the test is a small investment that can produce "big results" for students over time.
"Good literacy and numeracy levels are fundamental rights and if a child isn't going as well as they should in these areas, then adults need to be aware of this as soon as possible.
"Placed in the context of 13 years of schooling, NAPLAN represents about 16 total hours of testing across all those years.
"From that small investment in time come big results and a wealth of important, individual, school and national information." Rabinowitz said.