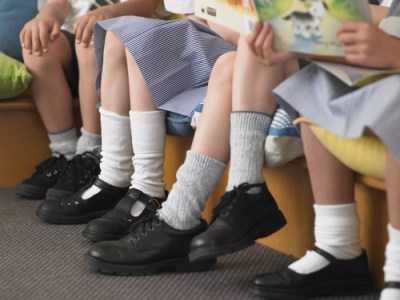 Bri Dredge, a 32-year-old teacher at
Yuille Park
Community College in Ballarat, appeared on
Millionaire Hot Seat
on Thursday night, where she won a cool $20,000.
But rather than splashing out on a new car or going overseas on a much deserved holiday (teachers, we know how hard you work), Dredge decided on a much more selfless pursuit, buying every one of the school's 200 students new shoes.
The big-hearted teacher said the sturdy leather shoes would get them through Ballarat's long, cold winter, which has been as low as 4.8 degrees (and that's maximum temp).
Upon returning to her school, Dredge found the reaction of the students to be one of joy and appreciation.
"I walked into school and every student in the whole school has given me a hug and said thank you," Dredge told
AAP
on Friday.
"The look on their faces was worth all the money that I won."
Dredge said that while being on national television was a "scary" experience, she hoped it would encourage the students to challenge themselves.