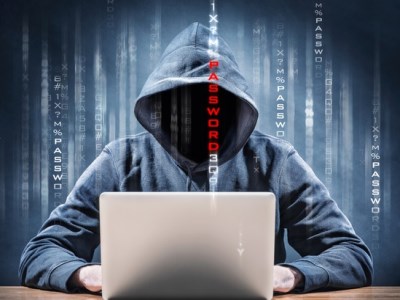 Australia's primary cyber security agency is actively recruiting high school students as young as 14 to become "white hat" hackers.
The move is in response to online cyber-attacks similar to those that crippled the recent Australian Bureau of Statistics (ABS) Census.
The Australian Signals Directorate – which operates out of the Department of Defence and is tasked with intercepting foreign communications – is
offering
high school students a "licence to hack" to "catch Australia's phishing foes".
The directorate is in the process of distributing brochures in public and private secondary schools and is even advertising work experience placements for school students from Years 9-12.
More than 100 high school students have been given placements over the last three years, and a number have subsequently joined the ASD as cadets or later as graduates.
Addressing a significant skills shortage
Reports have shown that within 10-15 years, nearly 40% of Australian jobs will be automated, prompting the Federal Government, schools and private industries to
collaborate
in a push to improve students' Science, Technology, Engineering and Mathematics (STEM) education and ensure they're ready for the jobs of the future.
So how prominent a role might the cybersecurity industry play in the future workforce?
Tobias Feakin – head of the International Cyber Policy Centre at Australian Strategic Policy Institute (ASPI) – told
The Educator
that the recruitment drive is a response to a skills shortage in what is a crucial area for all businesses – cybersecurity.
"Every business has cybersecurity requirements, but it's the ability of the larger industry sectors to support the teacher workforce and education programs that will have the biggest impact," he explained.
"We're already beginning to see this in certain areas. There is private sector involvement in shaping university courses which help skill young people in ICT, and subsequently turn out graduates who can be of immense value in any business."
Feakin said the Federal Government's cybersecurity strategy, which was unveiled in April, has a strong focus on these skills.
"There is actually a global skills gap in these [ICT] areas, so governments are looking for private sector involvement to help young people fill these job roles," he said.
Australia's cyber defences are strong…for now
Feakin said that despite concerns about increased cyber risks, Australia ranks highly in the Asia Pacific Region when it comes to having strong cyber defences.
"The ASPI runs a
report
called Cyber Maturity in the Asia Pacific Region, which evaluates how well different countries are developing their governance around cybersecurity," he said.
"Out of 20 countries tested, Australia ranked fifth. We don't stack up too badly in the global rankings, either. However, there is always more that can be done. I don't think anyone has cybersecurity down to a tee."
That's where the value of the ASD's recruitment drive comes, added Feakin.
"They've always been on a front foot in terms of recruiting, but it helps because it's about trying to attract those with the right skills to an area of government that's traditionally very secretive," he said.
"To those who might otherwise misuse their coding and cryptography skills, this shows that there are interesting avenues for them to explore within the system which are equally exciting, but clearly directing their interests in a positive way.
"You're not going to get everyone, but it's about trying to attract a broader cross-section of society than you might have otherwise got in the past."