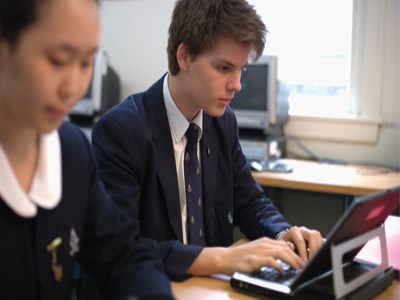 A "cultural change" towards a generation of respectful and responsible digital citizens is needed, says Dr Judith Slocombe from The Alannah and Madeline Foundation.
The Alannah and Madeline Foundation have launched the eSmart Digital Licence to more than 300,000 grade 6 students in Australia.
The cybersafety initiative, which has also been mapped to the Australian curriculum, is designed to help students evaluate their understanding of cybersafety topics and allow their parents to monitor their progress.
"With this resource, you're much more likely to flag issues before they become major issues," Slocombe told
The Educator
.
"For instance, some children don't even know what cyber-bullying is, and they're surprised when another child perceives what they say or do as cyber-bullying."
Melbourne student, Sheniz Erkan, took her own life in January 2012 after being bullied online, prompting a call to action.
At the time of that incident, the number of Australians being bullied was one in ten.
Federal parliamentary secretary for Communications Paul Fletcher says that number is now one in five.
Slocombe says that the eSmart Digital Licence will help students think critically and reflectively about their words and actions, which have the potential to prevent the attitudes that lead to bullying from forming.
"It works through scenarios, so it's not just facts. It's about helping children to be thoughtful and to think about how they're going to respond to various issues online."
"They're exercising self-reflective behaviour, asking questions like 'Am I being ethical?' 'How do I feel about that?' and 'Will writing or saying this be hurtful?'" Slocombe explained.
Slocombe said that despite being active for just three days, the feedback about the 'digital licence' from both teachers and students has been overwhelmingly positive.
"Teachers and students have found it very fun. Often when kids are lectured on the issues of cyber-bullying, they roll their eyes, but with eSmart, we couldn't get the kids off it." Slocombe said.
"A couple of the kids even skipped morning tea so they could use it longer."
The Federal Government has been taking steps to address the issue of cyber-bullying, unveiling the
Enhancing Online Safety for Children Bill 2014
in parliament last year.
A senate report on the Bill is due next month.