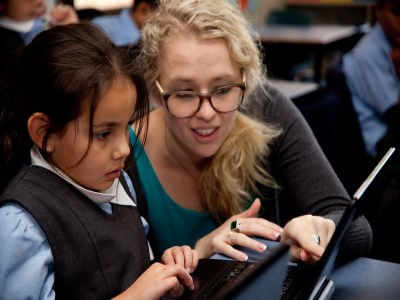 An Indigenous school in Sydney's CBD is helping close the literacy and numeracy gap through "educational excellence".
Gawura Indigenous Public School, which is a part of St Andrew's Cathedral School, blends Indigenous pride and academic excellence into its culture, which has done wonders for both its student's morale and learning outcomes.
The school's principal, John Collier, said that his school's "demanding" approach to learning is helping Indigenous students enter Year 7 on the same academic level as their non-Indigenous peers.
"The program is a very intensive literacy and numeracy program that is designed to close the gap so that they can enter Year 7 on the same academic level as their non-Indigenous peers," Collier told
The Educator
.
"Effectively, we're trying to build a bridge to fill the existing gap."
The latest
Closing the Gap report
showed there had been no overall progress in literacy and numeracy targets for Indigenous children.
The report cited a strong link between school attendance and student performance, adding that academic achievement on the NAPLAN tests declined with any absence from school, and continued to decline as Indigenous absence rates increased
Gawura's solution? Having a bus pick the students up every morning from each of their homes and taking them to school. As a result, Gawura boasts a student attendance rate of 95%.
Gawura recently received the support of 13 other schools for a concerted push for $30m in funding, which Collier said is needed to support student scholarships.
"We need around $1m a year, which we're in search of on behalf of the 13 other schools. We've applied for $30m, which is 1.5% of the available Indigenous fund."
"So what we're saying to Government is that we have a model that is replicable elsewhere and works - and we want you to match the corporate dollars so that we can extend the model into other schools," Collier said, adding that other sectors could benefit from Gawura's model.
"The benefit of this model can be extended across a number of areas and a number of socio-economic groups," Collier said.
Professor Dodson of the Australian National University (ANU) said even though the model was expensive, it clearly worked and could benefit future generations.
"This is an investment, these kids down the track will contribute to this country socially, economically and hopefully politically," Dodson said.
The Federal Government is due to respond to Gawura's funding request in March.