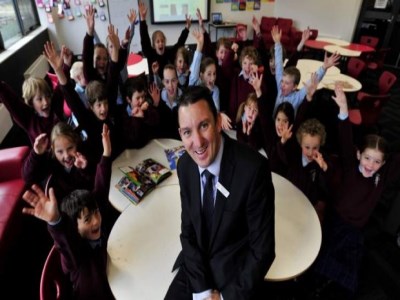 Most educators would agree that 2014 was a stormy year for education, so how to make for smoother sailing in 2015?
With the first term looming, being an effective principal will no doubt be a top priority.
As your school's leader and motivator, getting things off to a good start can determine and even shape the direction your school takes throughout the rest of the year.
Reports of teacher burnout, violence against principals and funding shortfalls have put pressure on those who look to you for guidance, so it goes without saying that managing those relationships is paramount.
So what are some of the best ways?
Leanne Faraday-Brash, organisational psychologist and principal of Brash Consulting, pointed out some helpful management practices in her article
When the going gets tough.
"The most critical balance to strike is between relationship and outcomes," says Faraday-Brash.
"If we're too soft on relationships, teams can run amok. If we're too hard on relationships and only serve profits, targets, senior management and our own careers, we will have a target on our backs long after any problems have abated."
Below are some other valuable tips to keep in mind before you enter the office later this month:
Don't get sucked into doing other people's jobs for them. Resist the temptation to do so, and take every opportunity to coach your people. Astute managers have worked out that it is more sustainable and impactful to get everyone to do 5% more than for you to do 60% more on your own.
Distinguish between those who want to and can't right now, and those who can but won't. The former deserve our compassion; the latter, an enunciation of potential consequences. I am not suggesting we ever become threatening or punitive for its own sake, but individuals who are not living up to the team code need to understand this is not acceptable.
Finally, don't get too bogged down in the day-to-day. You'll miss the bigger picture. This might be convenient and less confronting but not helpful to you or your team. If you're a people manager, the best you can do for all concerned is to embrace the role and truly manage your people.