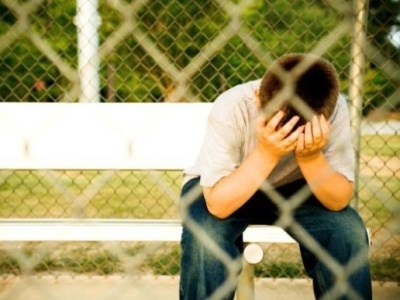 Schools are facing new challenges when dealing with parental complaints about bullying with some parents retaliating against schools by refusing to pay school fees.
In May, the parents of a student at Wesley College in Western Australia refused to pay nearly $43,000 in school fees, claiming the school failed to protect their son from repeated bullying by his peers.
In that case, the parents alleged that their son was ridiculed and called names in front of Wesley College staff, who took no action to intervene. The parents also claimed their son was bullied on school outings and at school camps in the presence of College representatives.
When the parents found out about the bullying, they withdrew him from the school, but refused to pay outstanding fees. Wesley College responded by bringing bankruptcy proceedings against the family, seeking the amount of the unpaid school fees.
Paul O'Halloran, partner at FCB Workplace Law in Melbourne told
The Educator
that the approach taken by the parents in the Wesley College matter was "a novel one".
"The parents defended the bankruptcy proceedings by arguing the College had fundamentally breached its contract to educate their child by failing to protect him from bullying, which limited his career prospects," O'Halloran explained.
"Ultimately, the parents failed to convince the District Court of Western Australia that they had a legitimate case, with the Court finding an education free of bullying was not an essential or a fundamental term of the contract between the College and the child, because the child did receive some form of an education, despite the bullying."
The parents lost their appeal to the Federal Court of Australia in March this year.
Paul O'Halloran said "the Wesley College decision demonstrates that, at least for now, parents cannot refuse to pay school fees simply because their child is a victim of school yard bullying, because in most cases, the child will have received some form of education, despite the bullying".
However, he warned that this sort of defence by parents is likely to re-surface again.
"Future cases may produce a different outcome if a child is so severely bullied as to effectively receive no appropriate form of education at all," he said.
While schools cannot guarantee that bullying of students will never occur, O'Halloran recommends that school principals guard against the risks of bullying and the complications it may cause to fee recovery by taking the following steps:
• If a school becomes aware that a student is being bullied, as a result of a complaint, or by direct observation, the school should intervene in order to meet its duty of care;
• Schools should ensure regular training is provided to staff on the school's duty of care to protect students from bullying by peers;
• Bullying prevention policies should be developed collaboratively with staff, students, parents and the wider school community, all of whom should receive information and where applicable, training in relation to the content of the policy;
• Review application for admission forms to ensure they protect schools against legal risks relating to fee recovery and bullying conduct;
• Review representations made in publications, enrolment and admission documents and/or on school websites to ensure promissory statements are not made about the school environment that in reality cannot be guaranteed, such as "a bullying free environment".
Paul O'Halloran will be speaking at The Education Law Masterclass, which takes place on 27 October at The Mercure, Sydney. Early Bird and team discounts are available until 16 September.
For more information, and to register,
click here