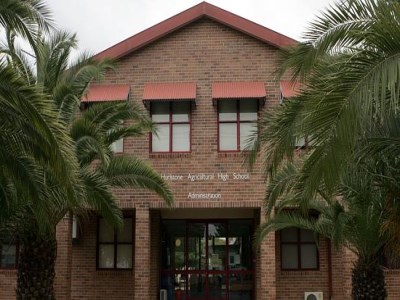 Hurlstone Agricultural School in Glenfield has done away with the terms "exam" and "test" to make way for a new term: "tasks".
The increasingly open book, "cheat sheet" style assessments will now replace traditional exams, drawing the ire of parents who see the changes as a shift away from the school's competitive culture.
And they have a powerful ally: outspoken former Labor leader, Mark Latham.
Latham, a former student at the school, is also a member of the Parents and Citizens Association.
"It's political correctness gone mad," Latham told
The Daily Telegraph
.
"It's incredible to think that a selective high school could not have a thing known as 'exams.' This is in the name of taking pressure off the students."
The school's new principal, Daryl Currie, defended the changes, saying they would "broaden the educational experiences" of students and use "equitable and effective assessment" to achieve a 20% reduction in the number of students reporting feelings of anxiety and stress.
Currie added that the new "tasks" would ensure teachers had the ability to utilise a wide variety of means to assess students' knowledge base and skill development through "diverse modes and methods".
Latham, whose son is a Year 7 student at the school, has been spearheading a push to retain the competitiveness of one of Australia's top-20 academic schools, where "equity" and "diversity" are the new buzz words.
"It's crazy at a selective school … If parents didn't want a competitive, pressured learning environment they would send their kids to the local comprehensive government school."
In a letter to the school community last month, entitled "Academic Standards At Hurlstone" Latham said the school's new "soft" approach to learning by Currie was jeopardising the school's competitive nature.
Latham has since received significant support from parents within the community who question how the new changes will benefit their students.
"I did not send my child to the school so that he has less anxiety," wrote one concerned parent.
"I send him there so that school can assist him to achieve his best result. [Otherwise], I would have sent him to my local school where the standard is lower than Hurlstone."