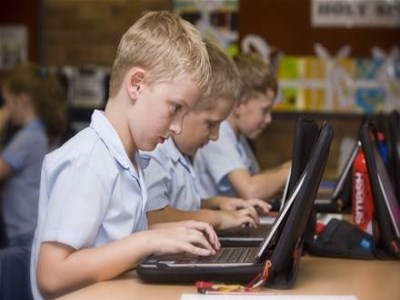 Teachers are warning that the Turnbull government's refusal to back the full six years of Gonski will cause poorer students to miss out on BYOD opportunities.
The warning comes as the Turnbull government ruled out funding the final two years of the Gonski agreement, putting extra pressure on families to afford educational devices which can cost up to $1,200.
Teachers now fear that a "digital divide" is looming as wealth becomes a factor in the quality of a child's education.
NSWTF acting deputy president, Denis Fitzgerald, told the
Sydney Morning Herald
that the BYOD (Bring-Your-Own-Device) scheme may become "a rather sad and ironic term" in that children will bring only what their family can afford.
"We face a crisis of a digital divide, and this would be between kids, and that's the harshest thing a responsible government can do," Fitzgerald said.
Many NSW schools are improving and refining their own BYOD schemes – initiated in 2013 after the end of Labor's free laptop-driven Digital Education Revolution (DER) – offering product recommendations and financial hardship assistance.
However, a quarter of parents of high school school students say they were advised to buy a tablet, such as an iPad, when this would generally be inappropriate.
Computer companies and retailers have cashed in on the massive demand for laptops and tablets, with Harvey Norman setting up BYOD-specific sale areas and Lenovo partnering with schools, including Sydney Boys High School.
Earlier this month, a Microsoft-commissioned survey of 1,000 parents by the Online Research Unit found that 37% of parents say they have little to no guidance from schools about which device would best suit and enhance their child's learning style.