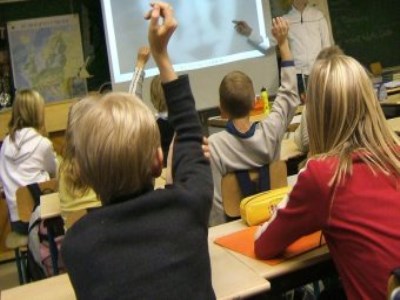 Students are now being educated in consumer and financial literacy as part of a ground-breaking new program.
The program, called
MoneySmarts
, is now being rolled out across all three school sectors in QLD and will be aimed at prep to Year 10 students. It will provide resources for teachers to educate students about "responsible financial behaviour".
Jason Knight, head of the Business department at King's Christian College on the Gold Coast, said that "developing the financial and consumer literacy" of students had been a long-standing goal of his school.
"King's Christian College has a long-term commitment to developing the financial and consumer literacy of our students in order to set them up to lead successful adult lives," Knight told
The Educator
.
"By being a MoneySmart School we have access to a wide range of Australian Curriculum aligned units as well as indexed databases of various supplementary resources to incorporate into our teaching units.
"All in all, we cannot recommend highly enough to schools engaging with this program in order to set their students up to be successful adults."
The new resource comes following a 2014 survey by Australia's largest life insurer, TAL, which found that just 4% of parents looked to schools to teach children how to be smart with money.
Most of the survey's respondents believed that students should learn about money outside in the real world and not in classrooms, with 62% saying the best way was through earning money through doing part-time work.
TAL Group CEO Jim Minto agrees that it is important for students to learn the value of being financially responsible, citing the survey's finding that most parents believe the most effective way is through actual practice and not just theory.
"What is important is for Australians to receive the right information about money at the right time - whether it is saving for your first home, protecting your assets and income through life insurance or investing for the future," Minto said.
Web conferences via the Department of Education Training and Employment's OneChannel website are scheduled throughout the year.
For more information visit ASIC's MoneySmart
website
.
HAVE YOUR SAY
: What do you think of financial literacy being taught in classrooms?