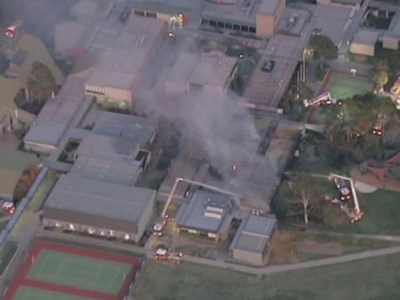 In this week's top story, Australia's biggest school survey – the State of Our Schools –
revealed
that principals are siphoning funds from other areas of their school's budget to help students with disabilities. The survey, which included 9,324 principals, teachers and support staff, found that the funds being diverted were mostly from maintenance or library budgets. According to half of principals surveyed, their schools lacked "appropriate learning spaces" for disabled children. Eighty-four per cent of principals said they wanted more assistance for teachers in class while 60% said they required specialist report.
In other news, a
blaze tore through
one of Melbourne's most exclusive private schools following a series of explosions heard by nearby residents. The fire broke out at Wesley College's Glen Waverley campus around 5:15am on Wednesday morning, destroying 10 classrooms, including the school's junior science lab which was built in the 1960s. Firefighters gained control of the fire shortly after 7.00am and contained it to the atrium building, near the middle of the school campus. The school's principal, Dr Helen Drennen, said the damage was "very upsetting" for the school. "We're hoping to establish, of course, business as usual, but many, many people will be upset about what happened today," she said.
Finally, one of Victoria's top private schools, Melbourne Girl's Grammar, took action against three of its students last Friday after they were allegedly
caught with drugs
at the school's Year 12 formal. A security guard who was hired to oversee security at the formal, held in Albert Park, allegedly found ecstasy pills, cannabis and alcohol. She said that a number of students showed signs of intoxication after apparently drinking before the formal. The school's staff investigated the incident and decided to expel one student and suspend two others, who will be subjected to special conditions upon returning to school.